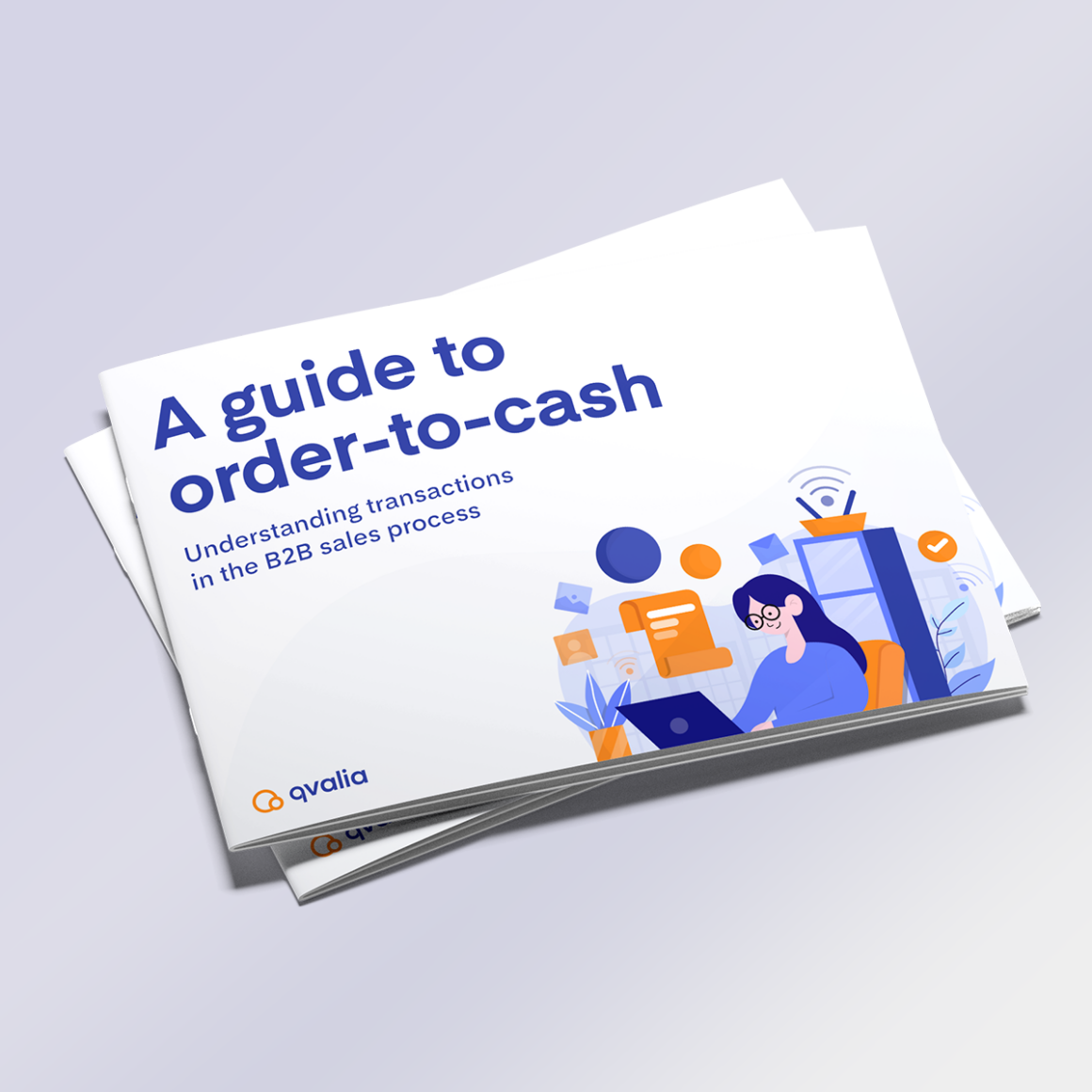 The benefits of streamlined modern transactions are obvious, especially sales on a complex B2B market. What are the steps of order-to-cash, challenges with outdated solutions, and benefits of modern processes? How can online merchants enable efficient B2B payments in e-commerce? Our new ebook provides guidance.
Improving your sales in B2B commerce is to a large extent about simplifying the customer experience, as there are many roadblocks along the way. Customers not only have to choose the right products and services that will give them value for their money but also have to work through purchase orders, invoices, and other documentation during the ordering process. Other steps like the use of credit cards add to the cost of the process and come with an extra bureaucratic burden to work through, for you and your customers.
For this reason, the finance sector has a name for all the order processing a business handles: order-to-cash (O2C).
In this guide, we'll explore what the O2C process is, why it matters, and its key components.
What is O2C?
Order-to-cash is a subset of your overall sales process. When the deal is done and a customer places an order, you take certain steps to deliver the goods or services and receive the payment. We'll describe how business-to-business differs from business-to-consumer transactions, options, and benefits you can reap from optimizing the O2C process.
Types of B2B payments
The exact transaction methods depend on what the suppliers prefer, but the following are some general types. B2B is not as straightforward as B2C, as most of us rely entirely on credit cards or cash whenever we go to a store. We'll explore the options.
A quick breakdown of the O2C process
The order-to-cash process can be broken down into a few general steps: order management, credit management, fulfillment, shipping, invoicing, accounts receivable, payment collection, and reporting. In this section, we'll take a closer look at each step.
Top O2C key performance indicators and metrics
The be able to develop your process, you must monitor the order-to-cash process to make sure everything's running efficiently. There are metrics that experienced finance teams look especially close to. We'll walk you through the most common ones.
The challenges of implementing O2C payments
What are the biggest hurdles in the order-to-cash process? We describe some of the most common, from inefficient payment methods to manual work and lack of analytical capabilities.
The role of technology
How can technology improve your B2B payment solution and order-to-cash process? A recurring theme of this guide is the role of digitization and automation and how it solves many of the issues companies today are facing. We'll list our strongest arguments in this section.