We're fast-forwarding the digital transformation of finance
Qvalia is a technology company for businesses on a mission to improve their transactional data management and automate processes.
With our platform, teams get a full suite of cloud-based tools to automatically structure and interconnect transactional information, gain deeper insights, and manage daily tasks — invoices, approval workflows, sales, and accounting.
Procurement professionals, controllers, and analysts have access to categorized real–time information in essential areas, from spend analytics to supplier master data. Finance teams can redesign the accounting process with line item-level automation. All tools are easily integrated into your ERP, to fast-forward the digital transformation of your organization.
We've developed the platform based on decades of experience in helping some of the world's largest companies analyze accounting data, identify deviations, and improve A/P and A/R processes.
The insights we've gained have guided us in the redesign of how to manage transactions and financial data in the 21st century.
As seen in

Careers
Latest blog posts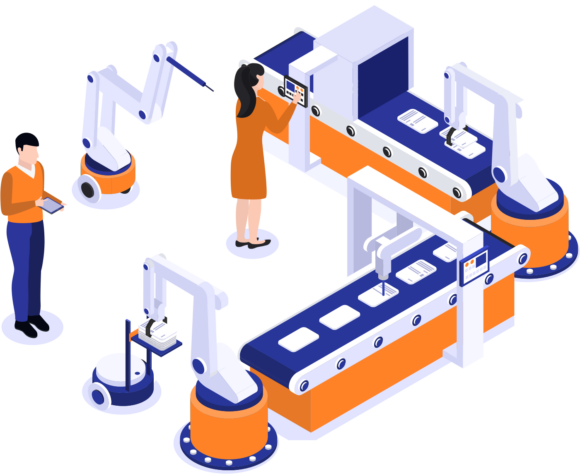 Learn about the concept of invoice automation, its benefits, its implementation process, and its potential to transform business efficiency.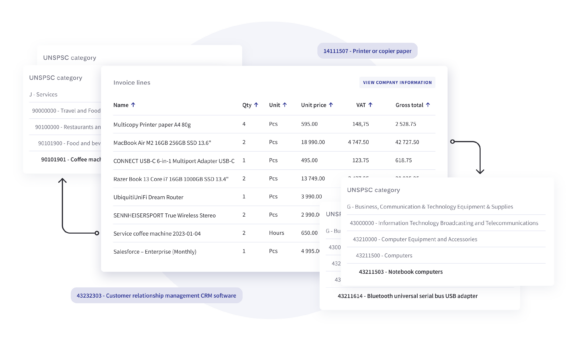 The United Nations Standard Products and Services Code (UNSPSC) is a globally recognized classification system for products and services. It provides a standardized way …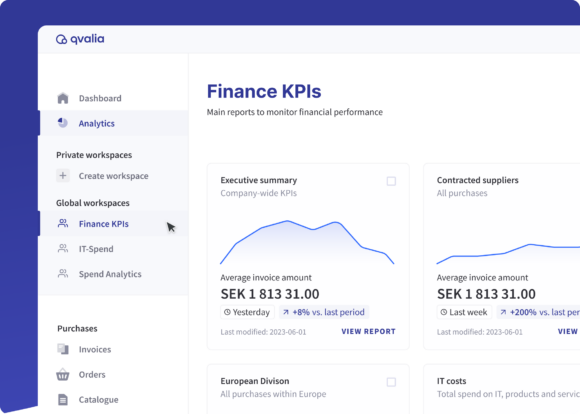 Our latest release introduces Workspaces in Analytics for simplified organization of financial reports and sharing insights between team members.