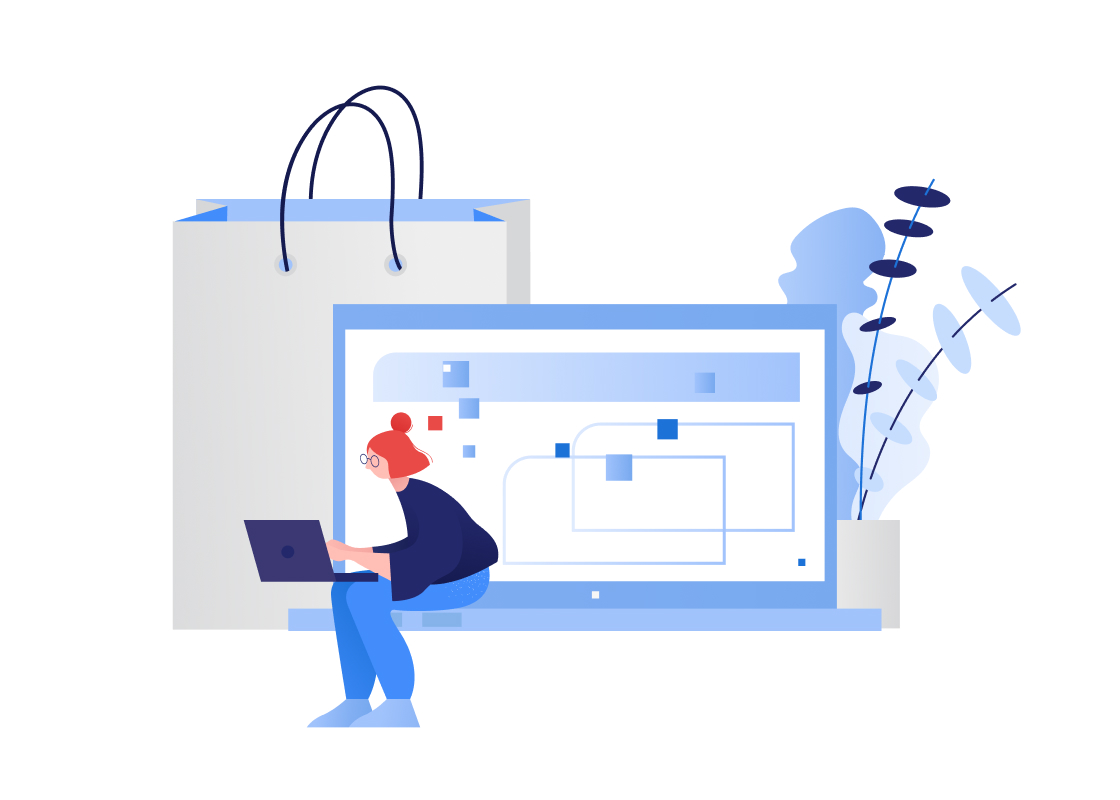 A successful B2B e-commerce merchant heavily depends on the provided experience. The service catering to the needs of business customers is crucial; level of convenience, overall ease of use — and compliance with business transaction practices.
Even if you offer leading products, the best prices, or the fastest deliveries — customers might shop elsewhere if their buying experience, navigation, and user interface doesn't match today's digital standard.
New technologies such as BNPL solutions have raised the bar for payment convenience in the consumer market. However, the massive B2B e-commerce market, 5x the size of B2C, is lagging behind. To a significant extent, it's due to the complexities in procurement processes.
Competitive B2B merchants determined to focus on business customers must do all they can to make online procurement easy and convenient. From the catering of large-scale procurement processes to one-off purchases, B2B customers add critical expectations, including compliance with accounting processes, authentication, standards, integrations, and increasingly the use of electronic business messages such as e-invoices, e-orders, and e-catalogs.
So, how can merchants and buyers accomplish this? Here's how Peppol punchout is changing the B2B e-commerce landscape.
Changing B2B e-commerce with punchout
B2B buying processes are complex. They have limitations and parameters to stay within, for example, budgets, contract suppliers, brands, approved products, tech specs, and approvals. And this all has to be completed within their procurement system.
Punchout has several advantages compared to regular order placement or B2B e-commerce solutions. These include:
Business customers can make secure purchases and avoid card processing with an e-commerce solution
All relevant information about the purchase is documented, structured, and digitally available
Prices and other purchase information are updated and correct
Eliminate the risk of deviations, like order and invoice
The authentication that Peppol provides, combined with internal workflows, minimizes the risk of fraud and can restrict purchases beyond spend limits
Merchants avoid costly card processing fees
Businesses can receive, send, and process documents much faster with the accelerated digitized processes
Better ROI with no network or service fees and faster document processing
Global interoperability is achieved through Peppol because the network is an open standard, allowing you to do business with someone on a totally different procurement platform
Digital security features enhance the safety of all sensitive invoices and documents, which only authorized parties can see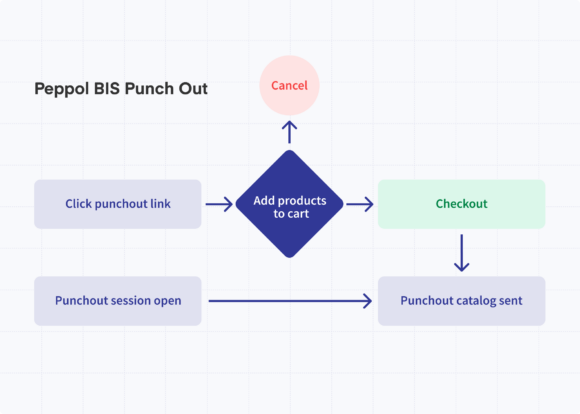 Why is Peppol the right network for punchout?
Peppol offers the best, most widely used and dynamic punchout capabilities using the business message Peppol BIS Punch Out.
Suppliers, buyers, and even governments benefit from the transparency and compliance features of the Peppol network. Reduced manual processes, accelerated procurement procedures, and digital tracking for tax concerns make Peppol the international choice for countries that want to avoid fraud or corruption.
Peppol punchout overcomes challenges within B2B e-commerce and creates an extraordinary experience for buyers and suppliers with:
Dynamic & completely digital process
Enables on-demand B2B procurement
Eliminates manual work
Increased data quality
Real-time availability
Simplified B2B customer buying experience
Electronic POs and invoices
Cost-efficient procurement
Higher customer retention
Interested in learning what Peppol can do for your e-commerce business? Fast-track your path to Peppol punchout with our platform.