A guide to e-orders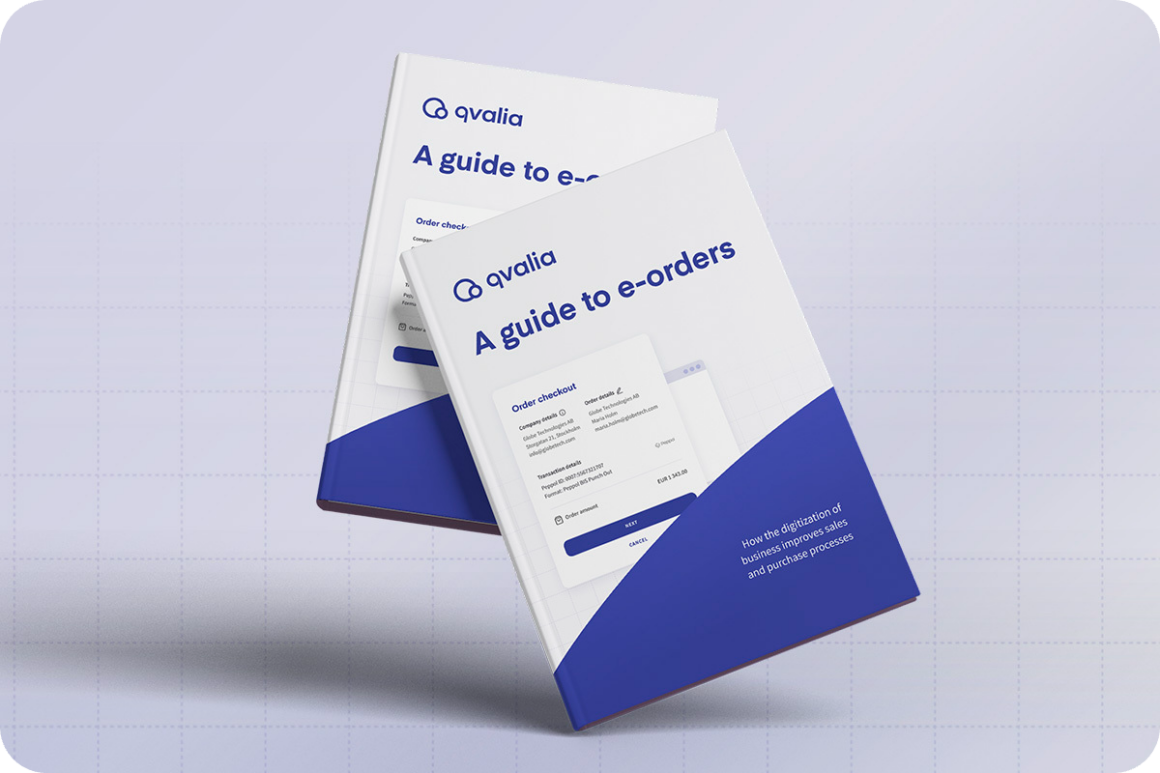 Our definitive guide to e-orders explains how the digitization of business improves sales and purchasing processes. Download the guide for free.
Why e-orders bring value to your business
Forces driving Peppol's development
Advantages of using Peppol for managing business messages
How the e-order process works, how to use it for seamless transactions, and how it can be further enhanced using punchout technology
Advantages of punchout
10 examples of what you can expect from B2B transactions in the future
Getting started with e-ordering
The guide is also available in Swedish.