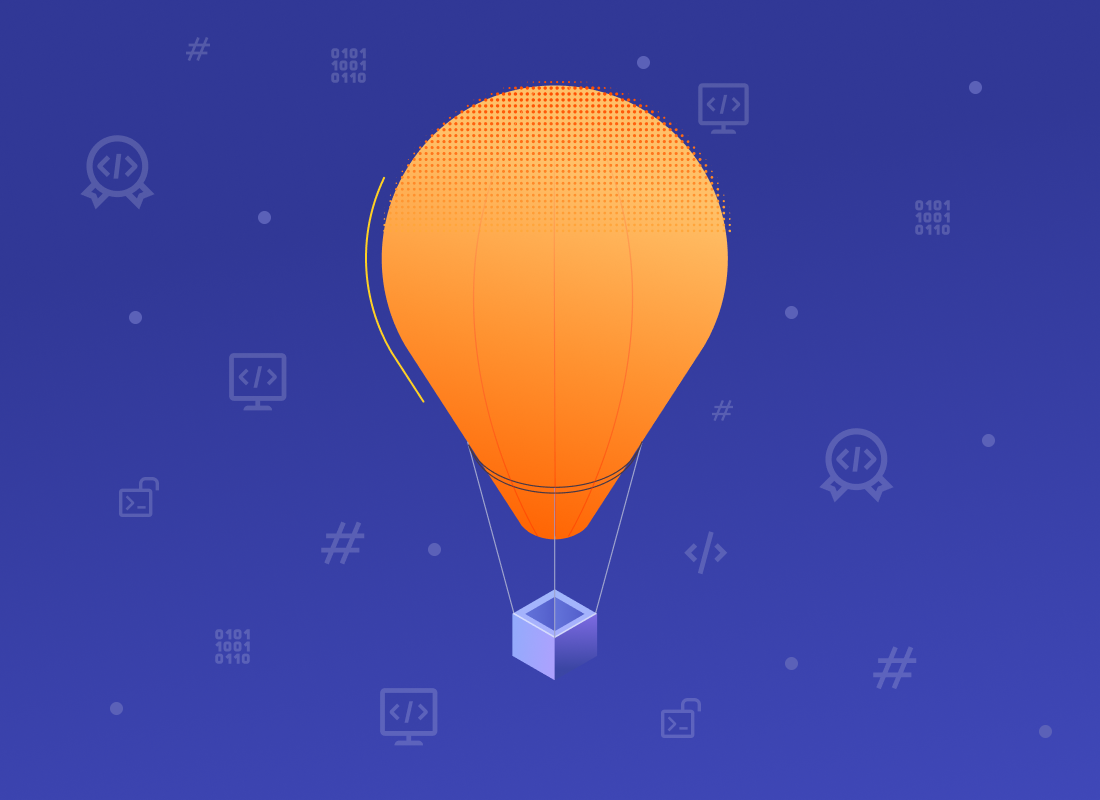 The B2B transaction landscape is facing significant changes in the coming years. For example, the digitization of order management, and a shifting emphasis from invoice to order in the transaction process, transform the digital processes of companies and organizations.
Today, all public sector invoices must be electronic in the European Union. It has been one of the driving forces behind the creation and rapid growth of the Peppol network.
And with even more changes on the way — from e-catalogs to e-orders — organizations should expect governing authorities to make policy with little notice. After all, that happened in Finland when it committed to requiring companies to implement e-ordering by 2024.
The impact of digitization and a changing landscape will affect everything, from your e-commerce process to how you organize your finance department and accounting routines.
Here are ten business transaction technology trends for 2023 (and beyond):
1. The declining status of the invoice…
The importance of the invoice is already decreasing. The mechanics of ERPs and support systems, as well as financial legislation, have focused heavily on the invoice object, its content, and how it should be handled. The order precedes the invoice and contains all relevant invoice information, but it's closer to the transactional agreement and sets new demands on accessibility. This shift will be present in the years to come.
2. …and invoice management solutions in the periphery
Traditional invoice management systems will not be as central as before. As the order grows in significance for the financial process, more validation checkpoints will move from the invoice to the order level in the purchase process.
3. Order financing is the new factoring
Order financing has a minimal share of the short-term financing market but will become an increasingly important part of suppliers' cash flow. Financial services like traditional factoring will gradually lose ground to models based on order financing as the downstream benefits of quicker processes triumph over legacy routines.
4. Business partners require better data
New requirements will be placed on the data you provide to your business partners. For example, this information needs to be structured and standardized. Customers may require the classification of products and services. Business critical data, such as pricing information, needs to be updated and synchronized in your ERP and support systems.
5. New dynamism in B2B e-commerce
The simplicity of consumer platforms and apps is already the benchmark in business software. User behaviors will change as B2B customers place orders to a lesser extent by phone or email. Punchout technology makes the purchase more flexible and location-independent and less locked to, for example, complex and dated intranet-based purchasing systems.
6. E-commerce ♥ business messaging
There has always been a need for e-commerce platforms to evolve and adapt to new trends and technologies. Despite this development, the vast B2B e-commerce market still needs to catch up. With new customer demands and regulations, platforms need to support modern order-to-cash processes, especially in Peppol business messaging, such as punchout technologies and e-invoicing.
7. Transparency fueling decision-making
Product information, pricing, and inventory status must become more reliable and accessible between business partners. This trend is driven by the increasing demand for structured real-time data, with all the benefits of better precision in automated processes and powerful analytics. It contributes to increased transparency and improved decision-making in procurement and purchasing.
8. Order technologies enable seamless processes
Advancements in order-based technology will improve work processes and system capabilities. An order-based technology can accelerate processes, automate flows and increase the capabilities of reducing, controlling, and following up on, e.g., non-PO purchases. It contributes to lowering maverick spending, i.e., purchases made outside of agreements or the involvement of the procurement organization. Order placements can even be carried out in stores and restaurants when punchout technology combines with cash register systems.
9. Punchout messages liberating B2B e-commerce
The procurement process becomes more dynamic as punchout technology enables direct supplier price requests. Punchout messages allow buyers to create shopping carts from, for example, an e-commerce website. Next, the order is placed based on current catalog information from the buyer's ordering or procurement system. Regardless of the simplification and cost reduction (think credit card fees), buyers can also procure in shorter intervals, such as monthly, as scanning the market for structured catalog data is more manageable. As a result, there is no need to lock yourself into long contract periods and risk purchases at out-of-date prices for specific products or services.
10. Standardization to strengthen transaction security
Security and reliability will increase as, for example, fraudulent invoices become significantly more challenging to pass through due to Peppol's authentication requirements and the invoice's connection to the original order.
Futureproof your B2B transactions
Looking back, we can see how the landscape has changed over time in business transactions technology. Again, the business network Peppol serves as an example. Business messaging started with the two-corner model, which required an in-house communications setup that wasn't feasible for scaling up.
Then the landscape moved to a three-corner model that was more flexible because there was a middleman as a service provider. But since both parties had to use the same provider, it again wasn't the best model for large-scale organizations.
In today's four-corner model — Peppol, the buyer, and the recipient can use different access points (providers) and complete the transaction seamlessly. And all they require to make contact is each other's unique Peppol ID.
What does the future hold? A five-corner model is in the works, which is going to integrate a central tax platform where authorities can use real-time transaction validations to prevent tax fraud. This tax platform will be the deciding factor for many countries to join the other 78 already using Peppol.
Are you looking to future-proof your B2B transactions — from invoices to orders and more? Discover how we can help you seamlessly make the transition to digital commerce.