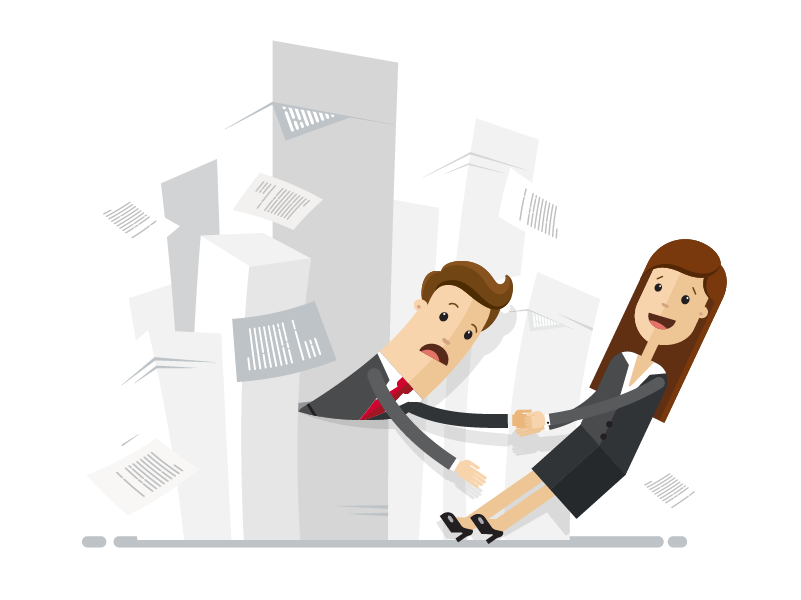 The ultimate buzz in today's business is digital transformation. It is on everyone's agenda. Most organizations feel pressure. Digitization changes the business landscape at an accelerating speed, whether it's how we bring customer value, compete, or collaborate.
Future-proofed organizations place finance, accounts payable, and receivables processes in the driver seat. They are at the core of the business, and here is why.
Beginning a digitization journey
Despite huge promises for organizations of all sizes, it can be hard to know how to begin the digitization journey. Where do new tools, processes, and even business models create the most leverage: Team collaboration? Marketing? Production? Technology has the potential for tremendous efficiencies across the organization.
We believe you should start from the beginning – ridiculously obvious perhaps, but in reality, few organizations can turn ambitious slide deck strategies into practice. It is too overwhelming.
For small businesses, the opportunities are often as significant as for their larger peers – but often not equally overwhelming. They usually have an exceptional ability to adapt to changes. However, they are at the same time pressured by limited resources, making it hard for entrepreneurs to focus on what is essential without being stuck in internal processes.
Reaching financial process automation
The technology at hand, well it doesn't seem to bring them all the way. Especially not for the enterprise. For example, ERPs tend to be a hassle. The only thing that seems to be worse is to implement a new ERP.
Now to the good news. It is possible for every organization to take fundamental steps in its digitization journey. And initially, these steps haven't much to do with the technologies in use. It is about data.
What does it mean for CFOs in practice? Start with the one aspect that flows through all vital parts of the business – from sales to procurement, to cash flow and business development – your transactions.
With fully digitized transactions you'll not only reduce errors but also unlock the potential of true automation, enabling your team to focus on the essentials. Accounting practices, sales, cash flow, and procurement are only the beginning.
So, what is the main carrier of transactions across the world? Invoices, of course.
They are the key to unlock the potential of financial process automation – and the dream of business on autopilot.