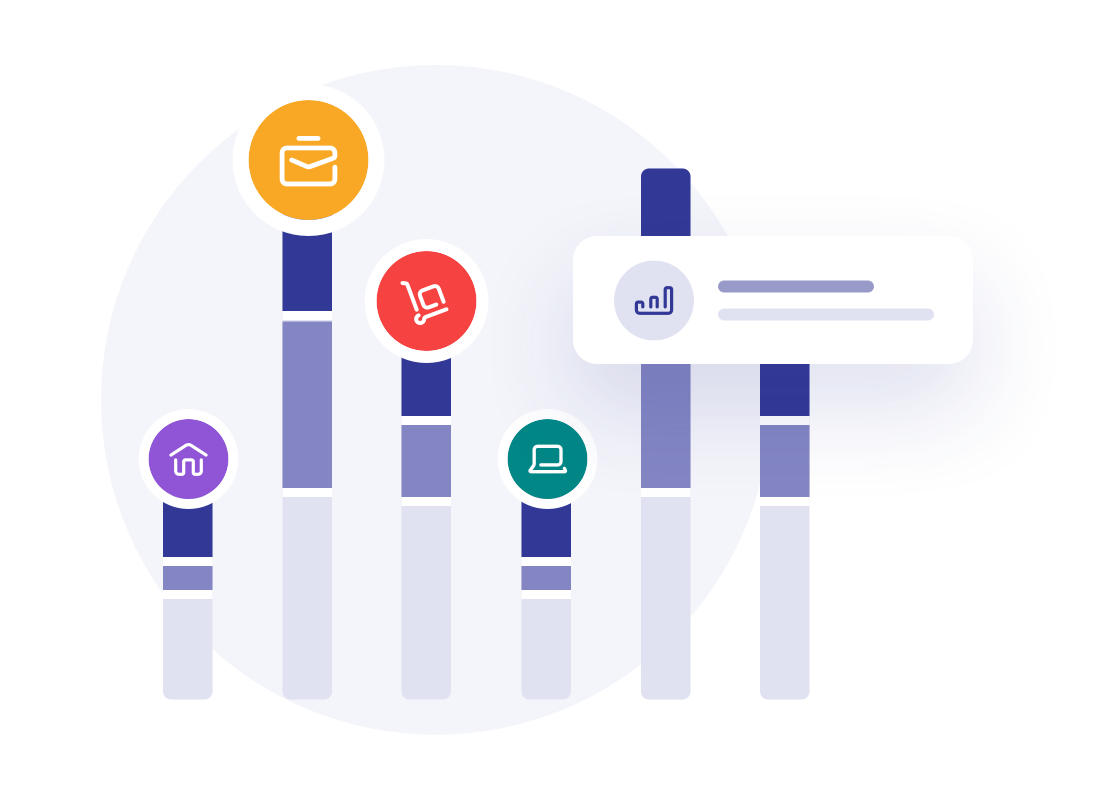 Structuring and classifying your data
Effective classification of transactions — insights into what is actually flowing through your organization in terms of invoices and expenditures — is one of the most transformative measures organizations can implement to improve processes. It simplifies spend analysis since you can base your decision-making on groups, classes and even individual items much easier, as well as speed up accounting workflows with accurate reporting.
So how does it work? Many businesses classify purchases based on category or taxonomy. The crucial aspect is how detailed your classification is. With a higher level of detail, with the possibility to drill up and down in your data, the more insightful your analytics will become.
Spend categories can be standard or arbitrary groupings of similar expenditures, which are usually defined at the organizational level. For example, the marketing department might group banner ads as media purchases and the IT department might handle spending for hardware and software needs in various classes.
Examples that top-level categories organizations use include:
Building and Maintenance Services
Administrative Services
IT Hardware and Software
Engineering and Research
Food and Catering
Healthcare and Insurance
Security and Safety
Vehicles and Transportation Services
Telecommunications
Spend taxonomies classify spending according to hierarchies, much like a tree diagram with branches representing sub-categories of spending. The UNSPSC (United Nations Standard Products and Services Code) system is one example of a taxonomy-based classification approach.
Examples of global coding taxonomy schemes:
UNSPSC
CPV
ECLASS
ETIM
GS1
ISIC
NAICS
UNSPSC classification
The United Nations Standard Products and Services Code (UNSPSC) is a widespread globally viable taxonomy of products and services in a four-level hierarchy, coded as an eight-digit number, with an optional fifth level adding two more digits.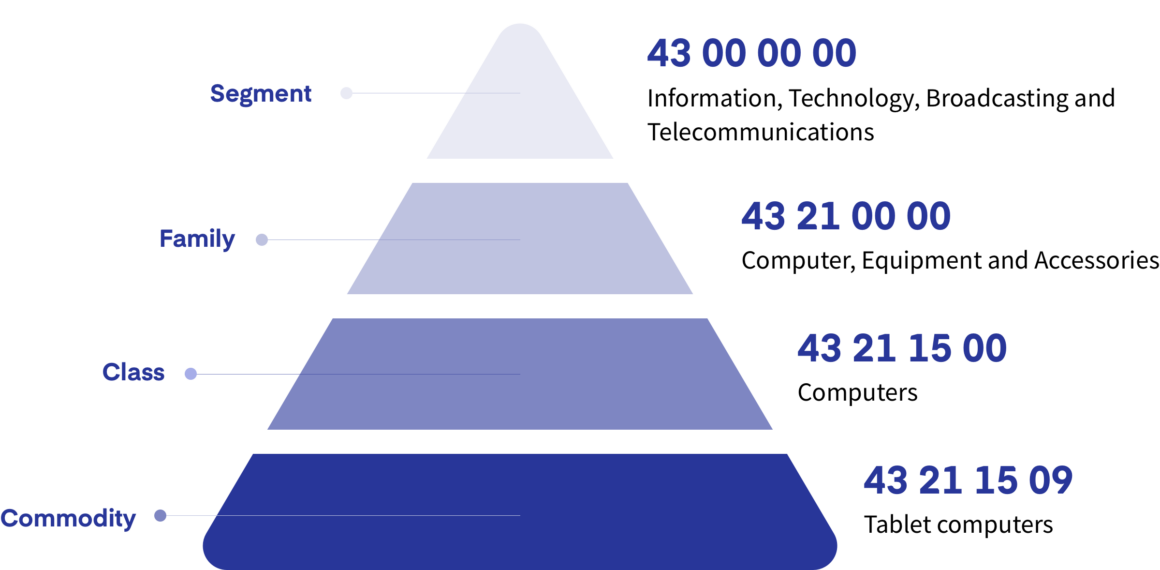 UNSPSC was originally created in 1998 through a joint effort that included the United Nations Development Programme (UNDP) and Dun & Bradstreet. Today, it is managed by GS1 US, which oversees all aspects of coding, updates, and new initiatives. The UNSPSC code set is available at no cost and comes in various common languages, including English, Spanish, German, French, Mandarin Chinese, and Swedish. Today, UNSPSC contains almost 160 000 products and services.
UNSPSC top-level segments:
Raw materials
Industrial equipment
Equipment components and supplies
Manufactured products
Services
There are many benefits of using a wide-spread standard like UNSPSC for classification. As a standardized taxonomy, it's transparent and easy to share among business partners and is kept up-to-date by the central managing organization. UNSPSC codes can also be included in e-invoice formats such as Peppol BIS Billing.
How to implement UNSPSC classification?
Spend analysis is the most common area in which effective classification is absolutely crucial. Much of the work has previously been too dependent on manual or semi-manual work, but new technologies and automation can now significantly accelerate the classification process and usability.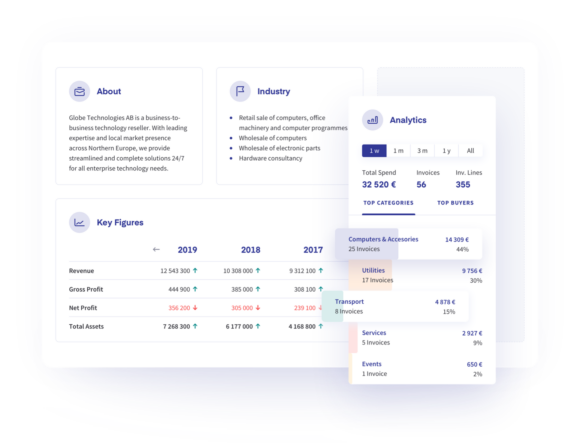 Get UNSPSC on autopilot
Get in touch and learn more about Qvalia's solution for auto-classification of your transactions.