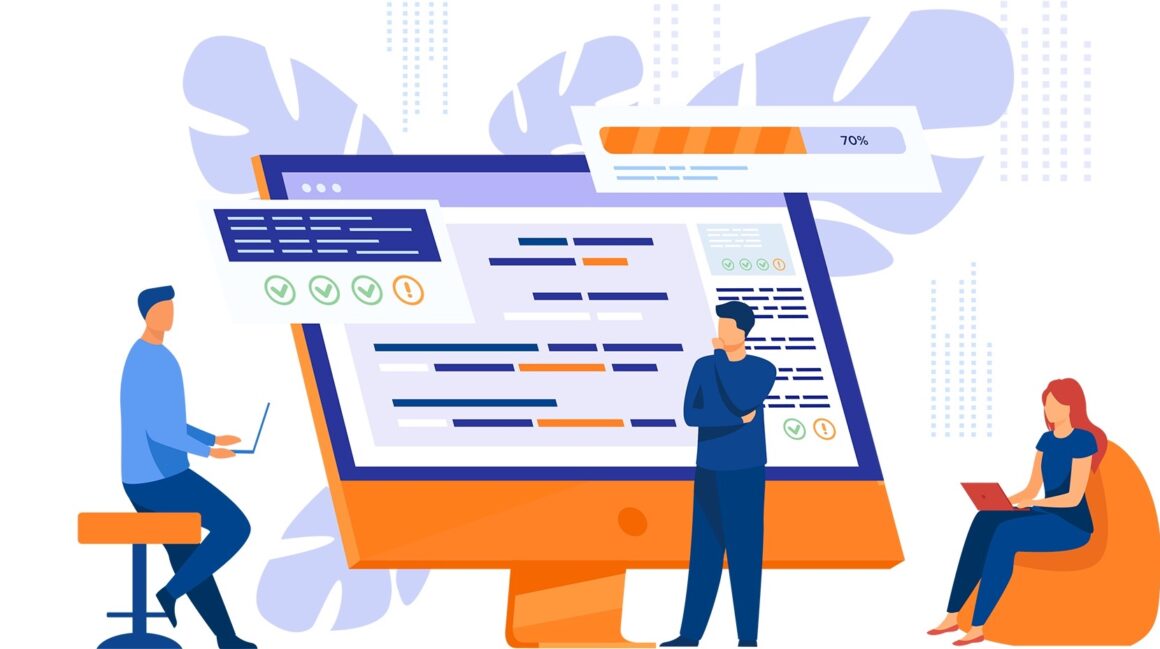 The e-invoicing market is seeing positive growth that is rapidly picking up. Market research predicts the adoption to grow by US$6.93 billion by 2024. E-invoicing benefits aspects across the finance process.
Considering the worldwide shift to more digitized financial services and the efficiency of e-billing, it is no wonder why e-invoicing is seeing a spike in popularity in recent years.
A key factor driving the growth of the e-invoicing market is efficiency and easy accessibility, but that's not all.
Here are 5 of the top advantages companies and businesses can expect to see when switching to e-invoicing from traditional invoicing using PDF or print.
E-invoicing is digital transformation in finance
Before outlining the benefits of e-invoicing, we must quickly note how it has evolved to become such a staple for billing across companies and businesses in almost every industry.
Electronic invoicing, or e-invoicing, is the distribution of invoices between suppliers and buyers in a safe and fully integrated digital format. This electronic form of billing is a digital solution to the traditional Electronic Data Exchange (EDI) systems, which were bulky and required custom-built configurations for its limited hardcoded and binary exchanges.
Luckily after three generations, e-invoicing has eliminated much of the complex technical standards of the first-gen EDI solutions. Simple user experience, seamless distribution processes, and more universal formats, like Pan-European Public Procurement On-Line (Peppol), have led to increasing global adoption of e-invoicing. However, that's only scratching the surface of the perks of this electronic billing system.
Simply put, e-invoice management is digital transformation in finance.
1. Take control of your financial data
It can be difficult keeping track of your financial data and who has access to it. Luckily, e-invoicing makes it easy to collect, send and file your financial data and billing. Some of the latest third generation e-invoicing software also gives companies and businesses the ability to monitor data in real-time as it's received, processed, and updated.
Automation efficiency also allows users to drive more in-depth insights into their financial data trends. With this value-added report generation, users can make better, more informed financial decisions to improve their operations.
2. Reduce processing costs per invoice
E-invoicing can lower your transaction costs significantly by eliminating process steps like invoice scanning and reducing costs from potential human error in manual data entry.
Despite these benefits, the Federal Reserve Bank of Minneapolis (FRB) estimates that only a mere 25 percent of the 25 billion invoices generated annually in the US are exchanged electronically. As the cloud-based transformation continues to unfold, trends anticipate that e-invoicing will grow radically.
3. Basis for stronger cash flow
Time is money, and e-invoicing makes sure you are getting the most out of this innovative financial system.
One of the most dominant attractions to immediate electronic invoicing is the automated delivery of invoices and shortened transaction times. These shorter times mean faster payments and a more robust cash flow as a result.
Additionally, organizations can improve their cash flow even more by implementing early payment discounts. These "clearance" e-invoicing systems lower the barrier to entry and generate exceptional opportunities for statistics offices and widespread adoption of more green alternatives to financial operations.
4. Get smarter, more intuitive processing with automation
Electronic billing through e-invoicing opens up numerous possibilities to streamline and automate processes with a remarkable degree of accuracy and control.
Automated e-invoicing helps improve operational efficiency. Distributing, tracking, and managing the sheer number of invoices curated daily for even the smallest businesses can be extremely time-consuming and costly.
Accounts payable automation software can automatically validate invoices and offer intuitive approval workflows. With this system, companies can reduce the time required to review and approve invoices so that employees can spend more of their time on higher-priority tasks.
5. Feel more secure with data encryption and controlled visibility
E-invoicing implements an instant and encrypted exchange between targeted parties. These security measures reduce many of the process risks associated with manual input or human error.
With secure data encryption, users can expect better processing control and transparency of who has access to their business-critical transactional data.
Check out our ebook to learn more about e-invoicing benefits and how you can capitalize on optimized efficiency, encryption security, and more in your finance processes.
6. Enhance compliance to internal policies and legal requirements
Compliance becomes much easier with automated invoice validation when it comes to legislation and policies. E-invoicing offers a smart accounts payable software, which can validate supplier invoices depending on the specific rules users want to apply.
This system also ensures that all legal requirements are met—whether in B2C, B2B, or B2G. Switching to e-invoicing reduces the hassle of navigating mandatory internal policies and gets users squared up automatically.
E-invoicing: the must-have financial tool
Enhance your finance and billing system when you switch to modern e-invoicing. With Qvalia, you can transform your business processes with our automated invoice management and seamless accounting on a line-item level.
Visit our website to sign up for free and get started on optimizing your finance process with smart e-invoicing solutions.