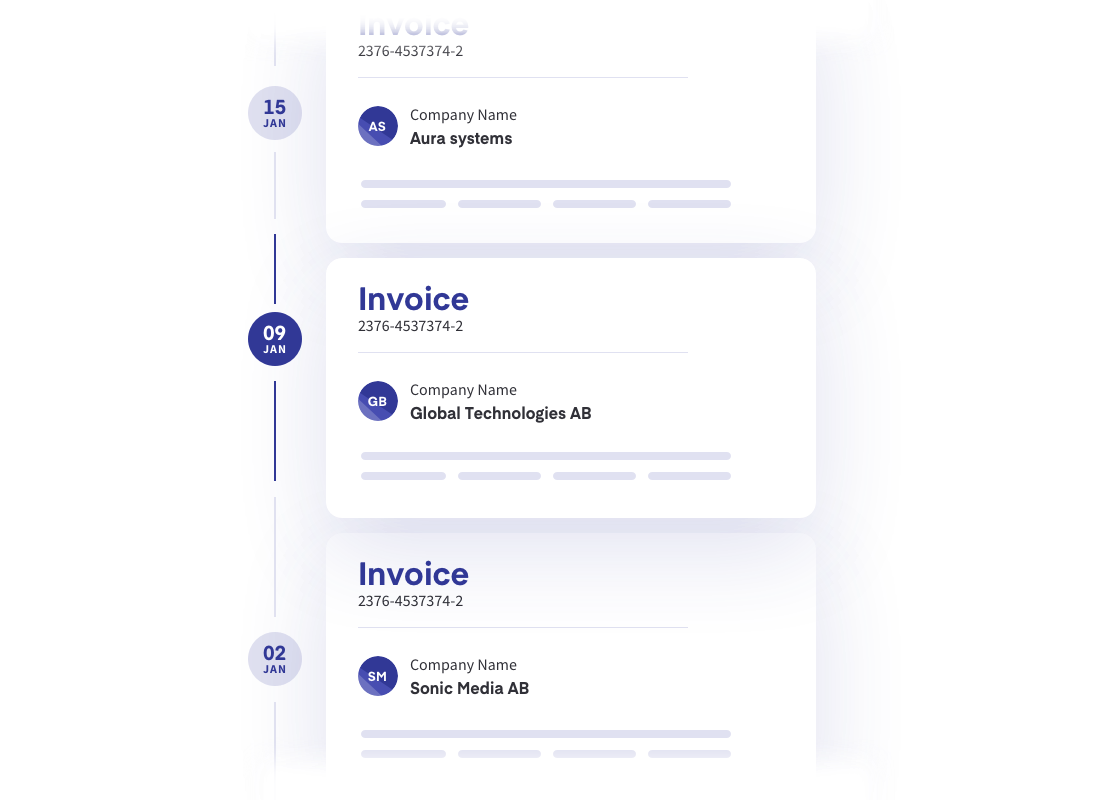 The history of the e-invoice is actually the history of EDI – Electronic Data Interchange. As an enabler of business transactions, EDI is a group of technical standards for e-documents that has been around for decades. The United States National Institute of Standards and Technology defined EDI in 1996 as:
" … the computer-to-computer interchange
of strictly formatted messages that represent documents other than monetary instruments".
The most common e-document is of course the e-invoice, but other types include: 
E-orders
E-catalogs
Receipts
E-advance Shipping Notes
Business documents
The first-ever e-invoice
The first EDI message ever was a shipping manifest sent in 1965 by the Holland- America Line using telex. Since then, breakthroughs came in a steady stream.
FTP, The File Transfer Protocol, was introduced in 1975 and enabled easy
file transfer via the internet. In the 80s, large companies in industries such as retail and car manufacturing started to induce their suppliers to use EDI.
Today, EDI is transferred via HTTP protocol or VAN (Value Added Network). 90% of Fortune 500 companies have EDI capabilities.
The main obstacle in the earlier days was the significant cost associated with IT implementation and daily operations. These costs, in combination with lack of bandwidth access, prevented more widespread adoption. Not at least for small businesses.
EDI networks are much more accessible nowadays. Especially through cloud-based internet services and operators. As the only product on the market, Qvalia offers standardized e-invoice management for free. 
Today's e-challenges
Even though technology has made huge leaps, there are still challenges related to tech and costs. The vast number of formats is one such threshold. Besides custom-made EDI, here's just a small example of formats on the Nordic market alone:
PEPPOL
Finvoice
Svefaktura
INVOIC
BGC invoice
Finvoice
UBL2
OIOXML
In B2B transactions, business partners that use different formats need to convert these before being able to manage e-documents, such as e-invoices, in their respective processes. These constitute technical and financial barriers still to this day.
Luckily, some dominating formats emerge. Most notable is PEPPOL, the European Union's standard for electronic transaction documents. By April 2019, PEPPOL will become the mandatory format for the entire European public sector. It will most certainly accelerate e-invoice adoption in the private and public sector alike and make way for PEPPOL to become a global standard.
Interested in e-invoicing and why it's critical for the future of financial processes and successful automation? Download our ebook Digital transformation for CFOs.