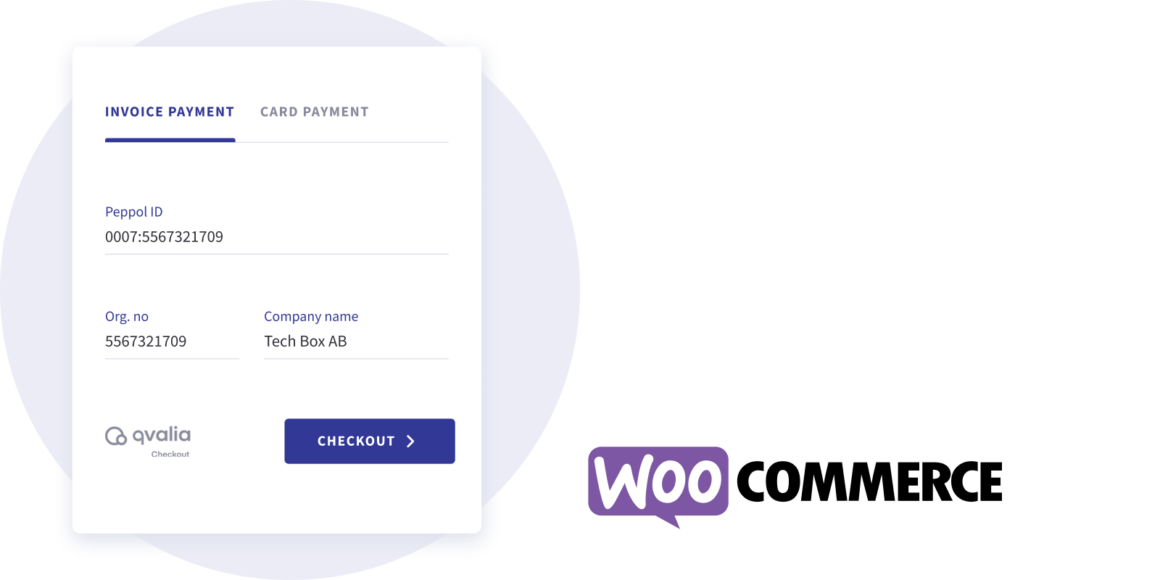 Our new B2B payment gateway plugin for WooCommerce websites enables instant and seamless payments at checkout for you and your B2B customers.
Traditionally, business-to-business payments have been challenging for e-commerce businesses.
The specific needs and requirements of B2B merchants in e-commerce have often been neglected in the otherwise rapid technological development in online commerce.
In 2018, Qvalia launched Autobilling as a novel solution to automate the complete order-to-cash process for our customers and address the problems in B2B payments. The solution automates manual process steps such as invoicing, cash posting, reminders, and more.
Included in Autobilling is a smart payment gateway in the form of a widget, which can be easily implemented on e-commerce websites to manage purchases at checkout. The widget enables instant customer invoicing, including Peppol BIS Billing 3.0 e-invoice format, and credit card payments via Stripe as an embedded payment processor.
With our new payment gateway plugin for WooCommerce, you can now implement B2B payments on your WooCommerce website within minutes.
The plugin is customized to fit your website seamlessly.
Key features
Choose payment method:
+ PDF invoice via email
+ E-invoice via Peppol
+ Credit card via Stripe
Prefill customer information with company lookup
Adaptive styling
Customize title and descriptive texts
API keys
Contact us to learn how Qvalia Payment Gateway can improve B2B sales on your website.