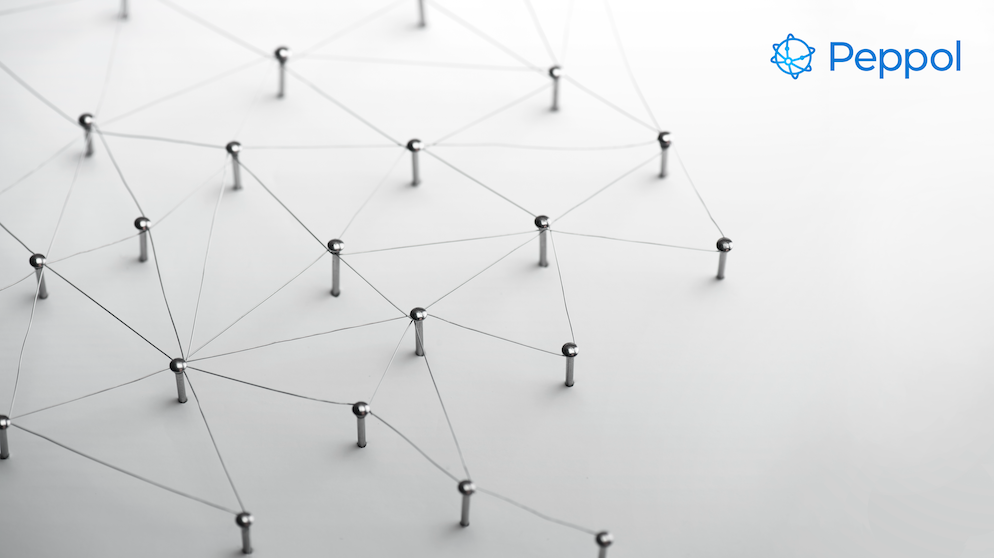 Peppol is now one of the most widely used e-invoicing networks worldwide. After multiple evolutions of e-invoicing, third-generation Peppol is innovating, integrating, and optimizing the world of digital invoice distribution in the business world.
Market research estimates the global e-invoicing market to grow by 19% or $6.93 billion by 2024. As the world sees more global adoption of cloud and standardized technologies to optimize everyday financial processes, Peppol is established as one of the frontrunners of global or unified e-invoicing.
For companies small and large, knowing how Peppol works to benefit your business when implemented is the first step to beginning a total optimization and transformation of user financial processes to keep up with an increasingly digital world.
Global vs. national e-invoicing formats
Although e-invoicing has evolved immensely over the years, one of the main drawbacks is still the lack of fully unified or standardized network adoption. Interoperability between networks and a multitude of formats still create confusion and unwelcomed costs. As of now, there are simply put two types of popular e-invoice standards — global formats and national formats. A common denominator is that most formats are based on UBL, Universal Business Language.
As the name suggests, many countries have adopted their own national networks to help optimize digital financial processes for businesses. Another objective has been to increase transparency in transactions and improve legal compliance. However, other collective countries have moved towards adopting standards that enable distribution across different nations and lower the barrier for entry for integrated invoice automatizing.
Moving towards standardized and global adoption of e-invoicing
Since 2019, Peppol has operated in over 31 countries in Europe as the mandatory e-invoicing network all across public sectors in the European Union. This has rapidly accelerated the shift to Peppol also in the private sectors. Likewise, global adoption also extends to nations outside Europe, like Australia, Canada, New Zealand, Singapore, South Africa, and the U.S. Further adoption is likely to follow.
Known for its ease of use and cost-efficacy, it is the choice for financial processes and electronic billing for businesses of all sizes.
Wider use of a single e-invoicing network works to simplify international interoperability and reduce the number of formats that could inhibit a more streamlined user experience and financial billing distribution. Shifting and sticking to the global adoption of a unified e-invoicing network just makes sense.
What makes the Peppol network different?
The biggest advantage of Peppol is its use of open network structures that eliminate the need for interoperability of independent and local e-invoice operators who traditionally rely heavily on fees to generate revenues within their closed networks.
Additionally, unlike some traditional closed-networks and early generation e-invoicing platforms, the process of registering your Peppol address to sending and receiving electronic invoices is intuitive and straightforward.
Here are the basic steps to getting started with Peppol:
Sign up with an EU-certified Peppol access point, also known as an e-invoice operator. At Qvalia, you can start an account with for basic e-invoicing for free.
After registration, you will receive your address called Peppol ID. This address contains a default organization number and a unique identifier that's specific to your company. Your Peppol ID also allows Peppol networks to know where to route e-invoices and other files.
Add your customers' Peppol ID addresses into your supplier register.
Share your Peppol ID with your suppliers.
Begin the process of e-invoice distribution.
Easy and rapid e-invoicing: sending and receiving with Peppol
Sending an e-invoice is as simple as creating the invoice, entering the right information, and finalizing the order.
In seconds, users can input their desired file, and the Peppol system will convert the invoice into an accepted format by the e-invoice operator. The invoices will then be sent through a portal application, viewed, and made accessible to the transfer recipient.
With e-invoicing in place, much of the account receivable processes can be largely automated, and the complete order-to-cash process with reminders and reconciliation. Additionally, company software providers handle all aspects of delivery, so users don't have to worry about extra steps like printing, mailing, and stamping.
Receiving e-invoices through Peppol is just as, if not easier, than sending them. The three easy steps involve entry, preparation, and processing.
These steps are largely automated so recipients can expect high accuracy, secure encrypted distribution processes, and reduce process costs per invoice.

Heightened security and efficacy with Peppol
Accounts payable, the process where supplier invoices are received and paid, is arguably the most time-consuming and complicated aspect of the finance process. Traditional systems can involve human error and issues with manually sending paper invoices, often increasing the risk for incorrect payment or mismanaged finances.
Networks like Peppol ensure that essential information enters your system undistorted and compliant using recognized industry standards and is distributed to the right destinations safely every time.
Ready to get started with e-invoicing?
Transform your finance process with Peppol modern e-invoicing. With Qvalia, you can upgrade your business processes with automated invoice handling of one of the world's most popular e-invoicing networks.
Visit our website to sign up for free and get started on optimizing with innovative e-invoicing solutions.