Efficient and free e-invoicing software for your business
Free e-invoicing for your company. Create and send electronic invoices in less than 30 seconds. It's as easy as emailing. If your customer can't receive e-invoices they'll get a PDF invoice instead.
Take control of your workflow. Manage suppliers, customers, products. Qvalia is easy to integrate into your ERP or accounting system. Start for free and upgrade as you go to get access to our advanced features for automation, analytics, and more.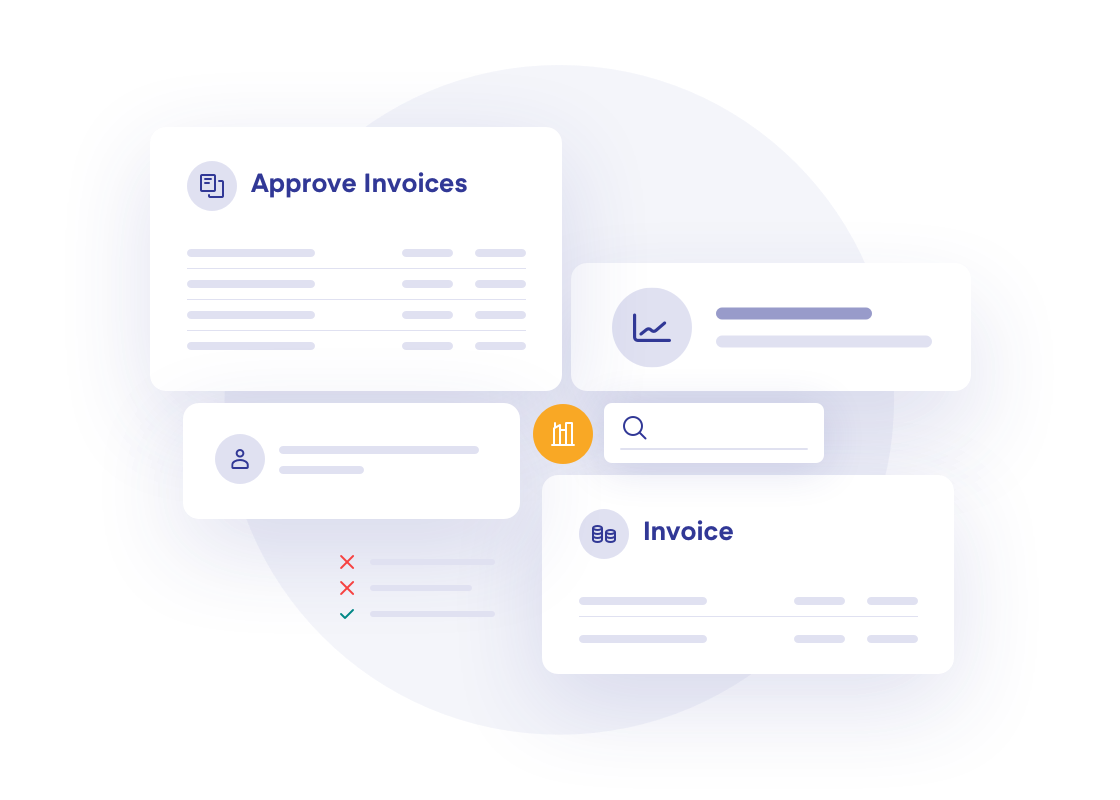 Get started with Qvalia Free
Visit the sign up page.
Enter your company details including organization number.
Check your inbox and click the confirmation email.
Verify your details.
Done
Included in Qvalia Free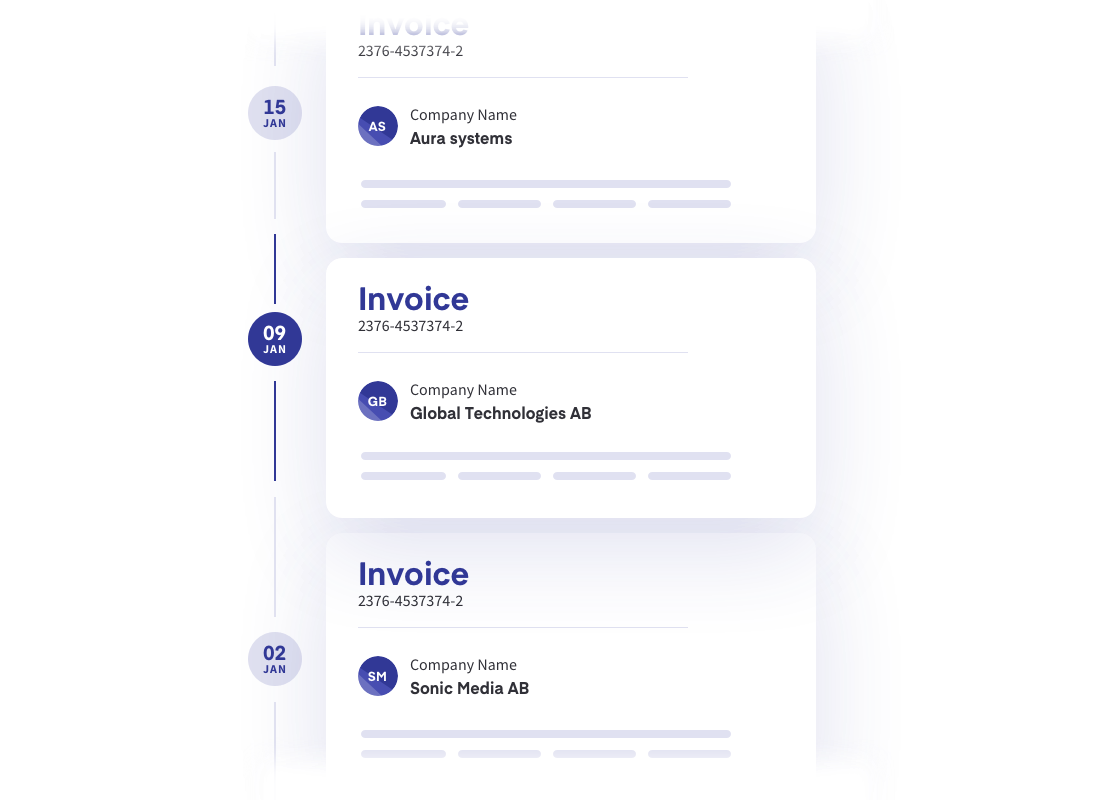 Send and recieve e-invoices for free
Send and receive e-invoices without any cost. It's easy, fast, and secure. Invoices created in Qvalia are always distributed in the best format. Unlimited archiving is included.
Get rid of paper and PDF invoices
Save time, money, reduce your environmental impact by requesting e-invoices from your supplier. Qvalia provides you with an e-invoice inbox for free.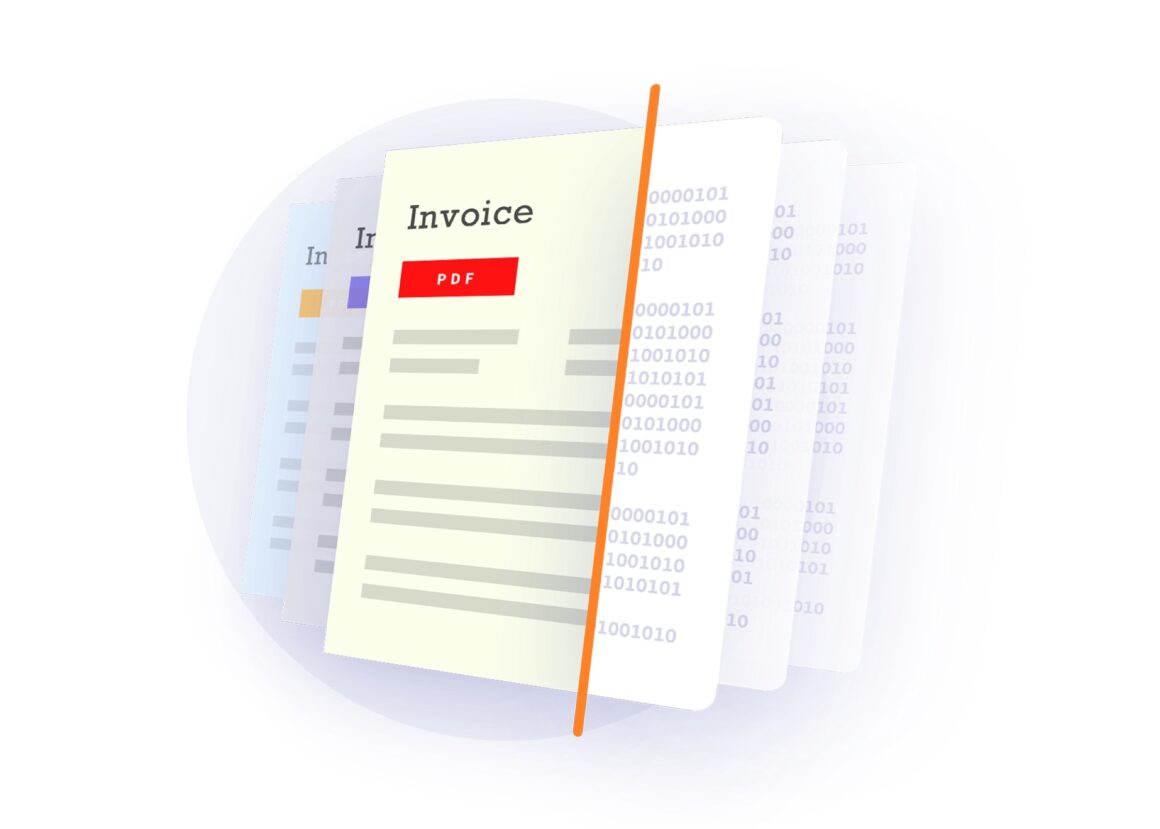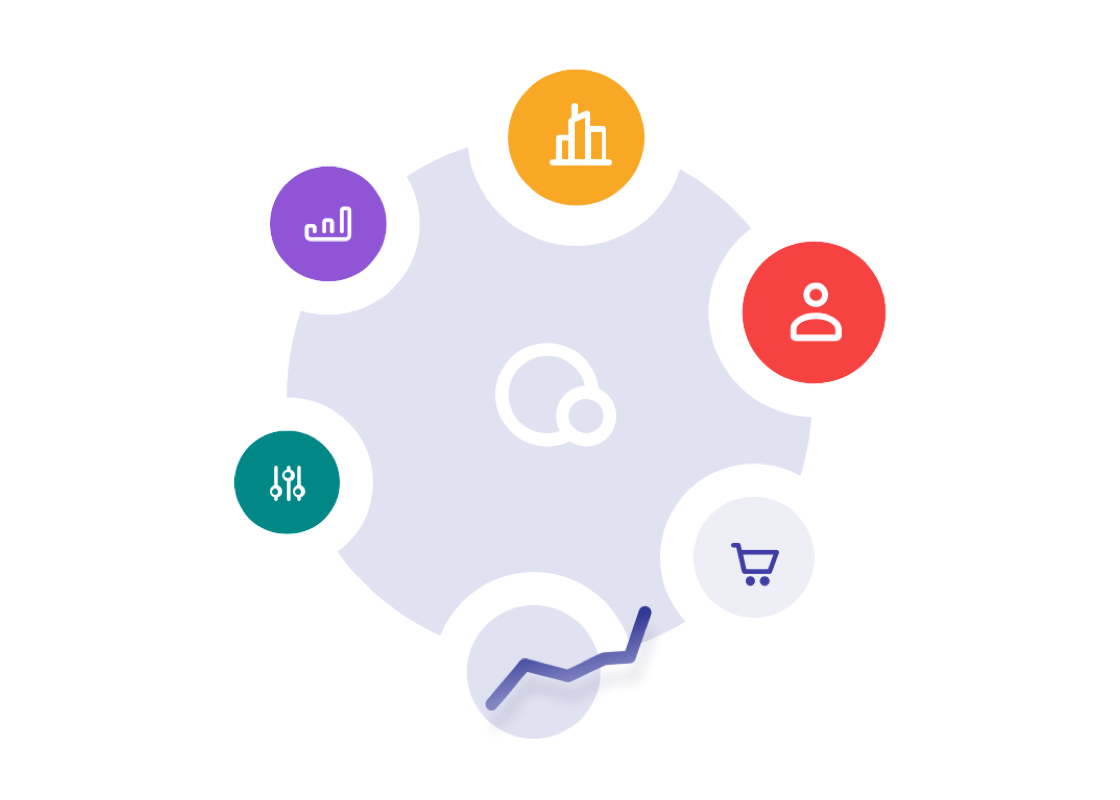 Automate and analyze
Upgrade and get access to advanced features—automated invoice validation, customizable workflows, automated accounting on line-item level, spend analytics in real-time, and more. Integration easily through API.
Increased efficiency
Future-proof your transactions. Minimize errors and spend time on what is important for your company.
All in one place
Manage all invoices in one place. Get access to the same tools as large companies. Upgrade for powerful features in automation, workflow, and analytics.
Secure & compliant
Meet your customers' format demands. Ensure safe routines. Unlimited archiving is included.
What is an e-invoice?
An electronic invoice is a completely digital format, allowing the exchange of structured data between buyer eller seller
Electronic invoices are distributed in dedicated networks
The largest international network is the European Peppol network
E-invoices are mandatory in the public sector within EU since 2019
PDFs and scanned print invoices are not e-invoices
Qvalia provides e-invoicing in Peppol-format for free
What is Peppol?
Peppol has been developed to simplify the handling of e-invoices and other business documents. You only need the recipient's Peppol ID to be able to distribute your invoice.
Peppol is short for Pan European Public Procurement Online. Since April 2019, it is the law within the EU that public entities only are allowed to receive e-invoices. Peppol is quickly spreading across Europe and beyond. Qvalia is a certified Peppol access point.