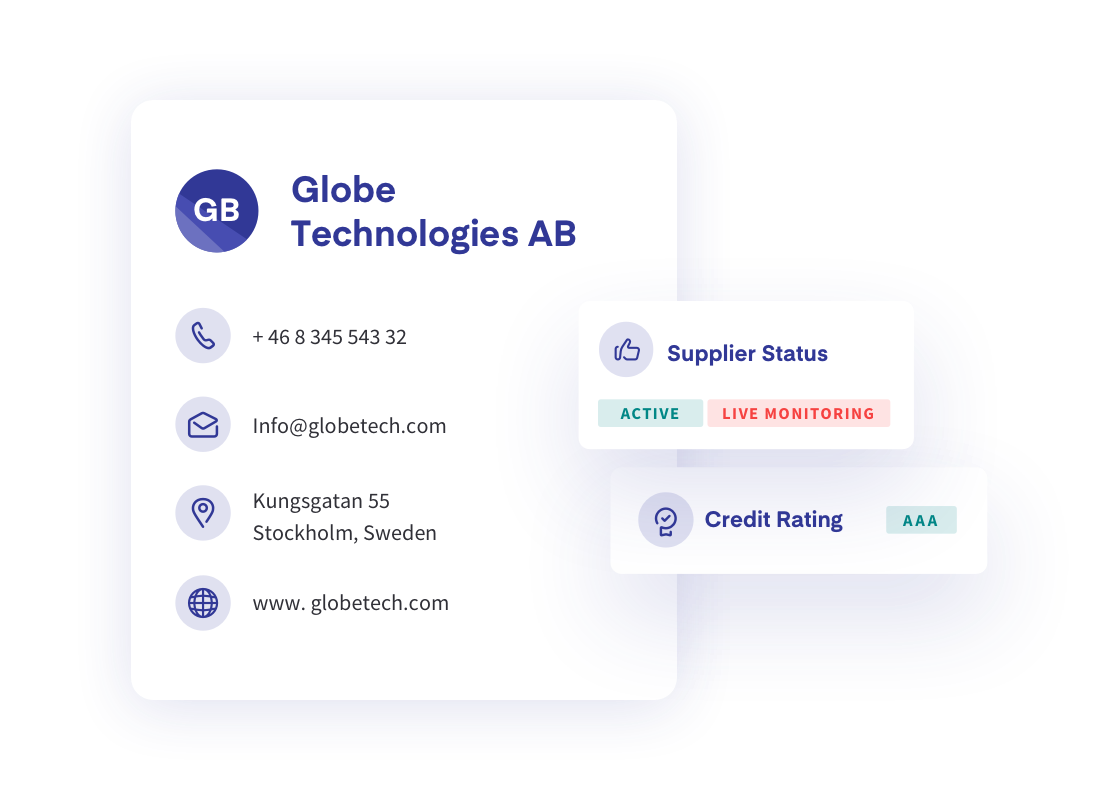 Automated vendor management with company information updates
Supplier Manager keeps your supplier information and master data unified and updated. Eliminate time-consuming manual entries so you can save time and reduce risks. Vendor management is simplified with automated updates from global company information databases. Essential information such as company status, credit rating, and address is always accessible.
Procurement control with supplier approvals
Increase your control and improve the efficiency of your procurement process. Supplier Manager provides a structured vendor management process and essential insights to approve new suppliers to your organization.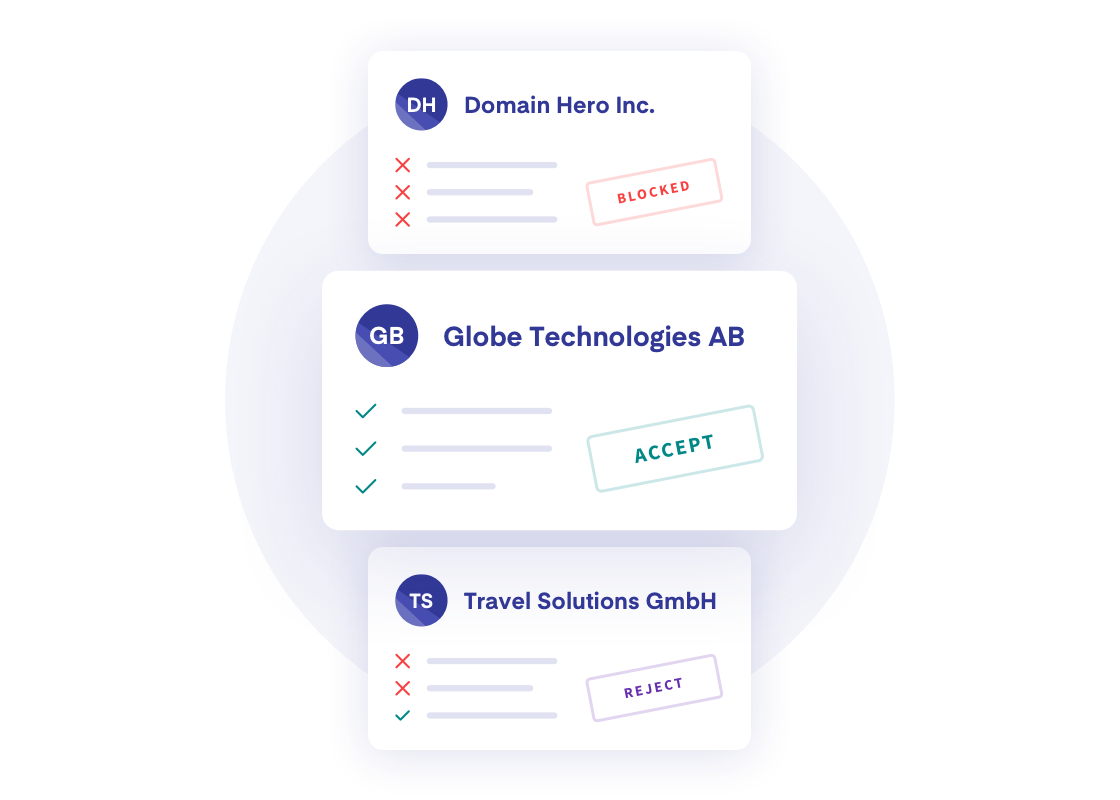 Fraud prevention
Identify and block fraudulent and blacklisted companies rapidly. Automated credit checks help you reduce your risks and invoices from blocked companies will never be processed.
Supplier monitoring — stay alerted at all times
Get instant alerts if your supplier's business-critical status changes. Supplier Manager monitors for information on credit rating changes, insolvencies, or bankruptcies. Critical events will stop invoice processing immediately so you can decide your next step.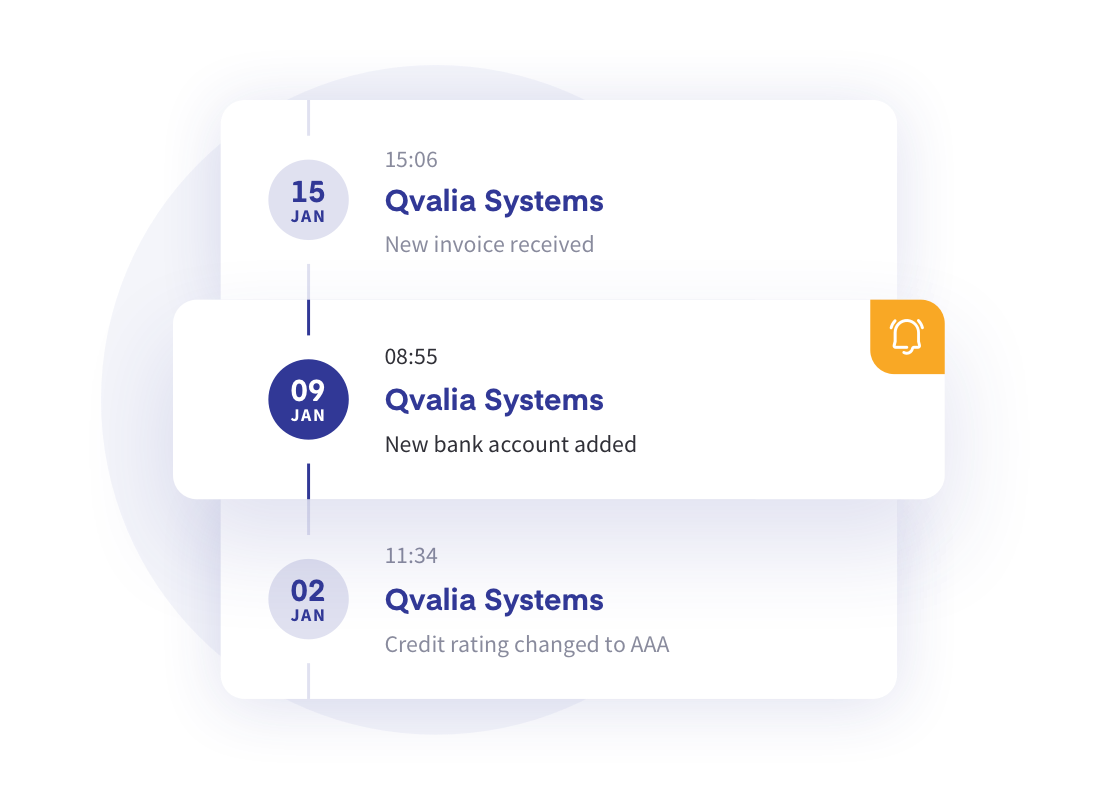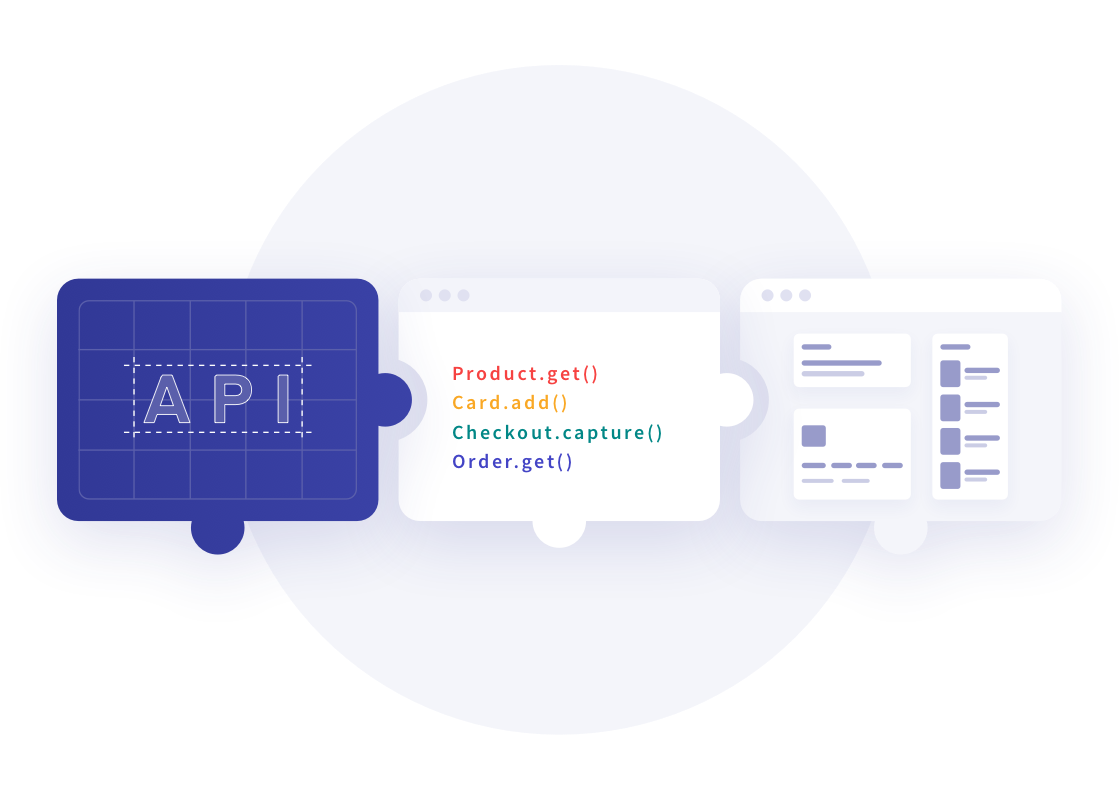 Vendor management integrated with your accounts payable
Supplier Manager is integrated with your accounts payable process using Qvalia's platform and works seamlessly in any IT environment. Connect with your systems using APIs or SFTP transfer. Import your master data or start from scratch with Qvalia.
Learn how Supplier Manager can improve vendor management and accounts payable processes