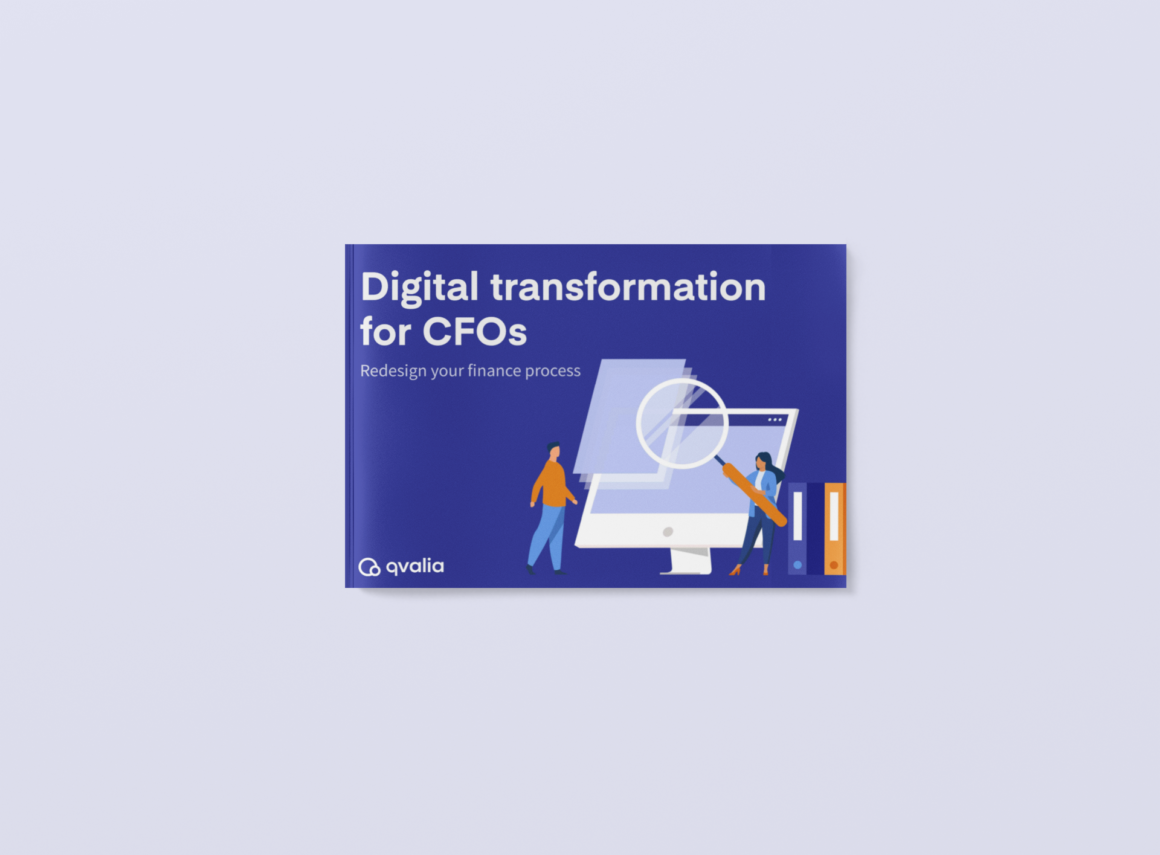 In need of inspiration on how to turn your digital transformation ideas into practice? Our new ebook Digital transformation for CFOs can help you with guidance and tips on your journey.
Digitization involves disciplines and functions across the organization, new technologies, and often in close collaboration with external stakeholders—business partners, suppliers, and customers.
As more and more businesses turn to digital solutions for greater optimization and to improve workflows and processes, it's become clear that digital transformations are the new industry standard.
Moving towards digital processes is a choice that will affect your entire business, as it can greatly improve your efficiency in almost all operative and managerial areas.
However, processes are often complex. It involves changing how people work, adopting new technology, digitization, and automating common processes and tasks. Preparing your organization is no easy task. Transformation is not an end-goal on its own, but when coupled with the right technology, approach, and implementation—it can improve every aspect of your business.
CFOs know all too well the importance of process optimization. It's this reason alone that often makes finance departments the ideal starting point for a company's digital transformation.
But how does a company start its digital transformation? What steps must they take if they want to be successful? What is the role of the CFO?
Find answers and inspiration in the new e-book Digital transformation for CFOs. We will help you focus on what's important determine the best way to future-proof your company and start your next digital transformation.
The state of accounting
Automation obstacles
Why you need clean data
The role of e-invoicing