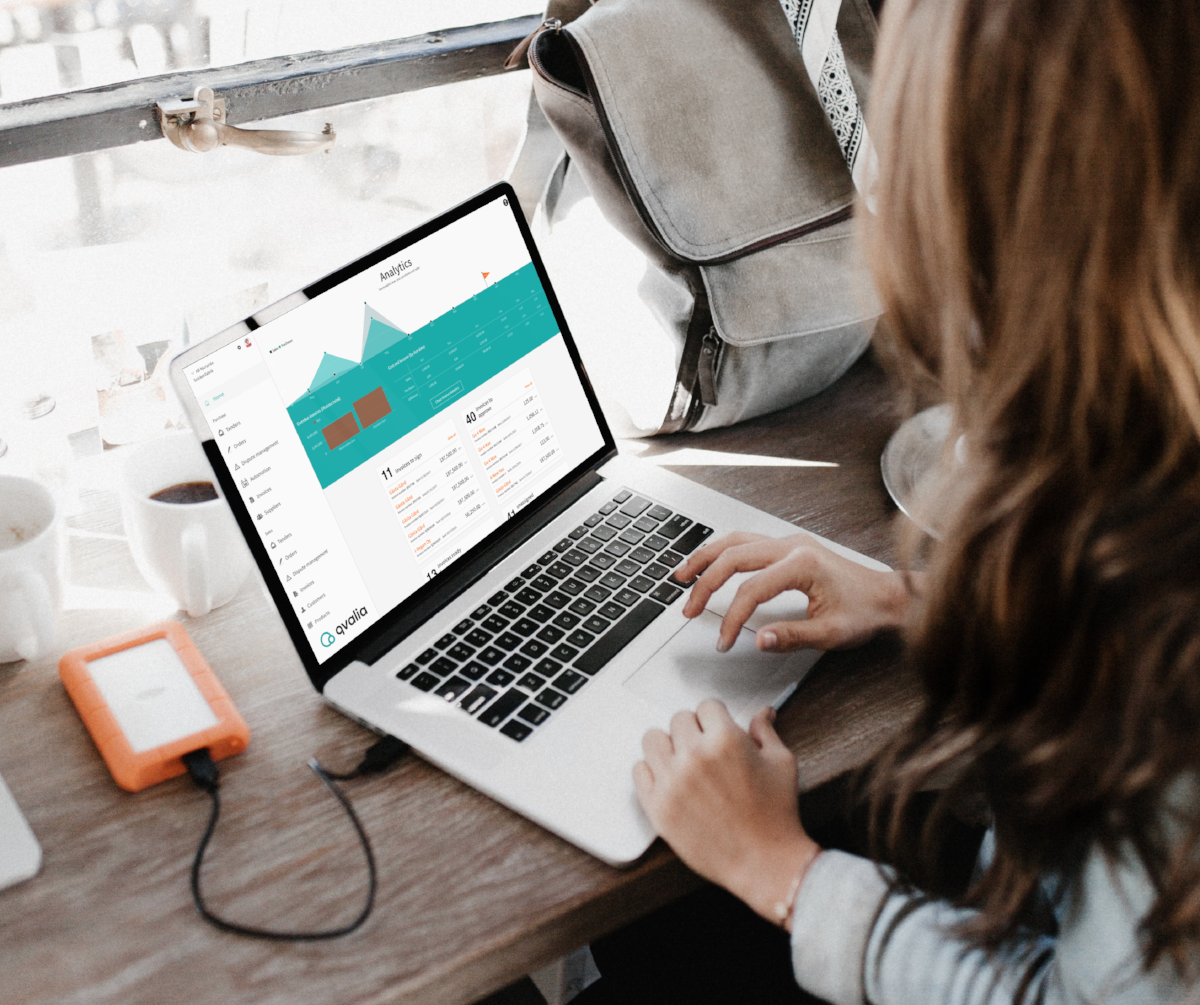 E-invoicing makes business easier and more efficient, data-driven and secure.
As the only online e-invoicing software, Qvalia now provides completely free e-invoice capabilities within the PEPPOL network for all users on the platform.
E-invoices are basically electronic invoices in EDI format which is transferred digitally between buyer and seller in a business transaction. The benefits compared to PDF or paper invoices are clear. E-invoicing handles transactions much faster, requires minimal resources, and reduces data-loss to a minimum. Moreover, it improves automation in areas such as invoice processing and accounting.
Sending and receiving e-invoices in PEPPOL format is now deployed and easily accessible for all Qvalia Invoicing software users.
Sending e-invoices
Add a valid PEPPOL address to your customer's contact details.
1. Log in to Qvalia.
2. On the left hand main panel, click "Customer".
3. Click "Manage PEPPOL addresses" in the lower left side of the details page.
4. Add one or more PEPPOL addresses. Many companies choose their organisation number as address, but ask your customer if you're uncertain. Your customer must have a valid registation.
Receiving e-invoices
To receive and process incoming purchase e-invoices, active e-invoices in settings.
1. Log in to Qvalia.
2. On the left hand main panel, click "Settings".
3. Click on the "Apps" tab and toggle on "E-invoice" option.
4. Click "Add" and choose your PEPPOL e-invoice address. We recommend that you use your default address, which is your organisation number.
Done! You're now ready to send and receive your first e-invoices.