Your spend data, accessible and visualized
Spend insights are essential for strategic decision-making in procurement. From cost reduction programs to contract compliance, our spend analytics solutions provide immediate insights, dynamically visualized.
Instant analytics
Insights from your spend data — instantly accessible and visualized. Spend analysis software with minimal implementation.
Automated classification
Dig deeper with automatically identified, analyzed, and categorized invoice line items. All your purchase data is classified according to UNSPSC-taxonomy.
Accelerate your savings
Turn insights into actionable results for your cost-saving program.
Improve contract compliance
Ensure a holistic control of contract compliance.
Enhance controlling
Accessible real-time data for your reporting, budgeting, and accounting needs.
Dynamic visualization of procurement data
Create the reports you need and accelerate your decision-making.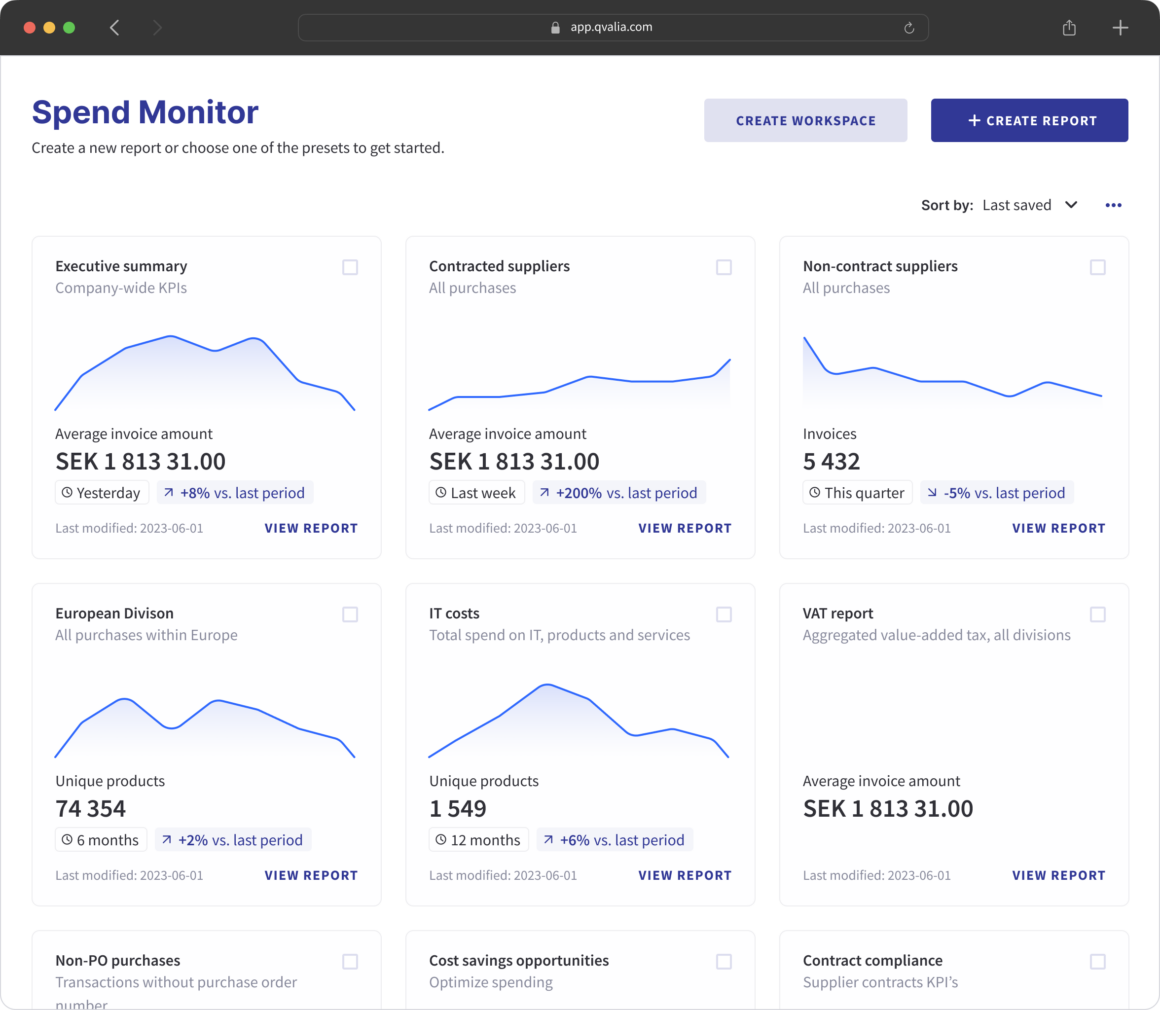 APIs
Integrate with your existing data visualization software or ERP.
Full support
Get onboarded in no time with help from our dedicated customer success team.
Add-ons
Simplified access to the full-suite transaction management platform.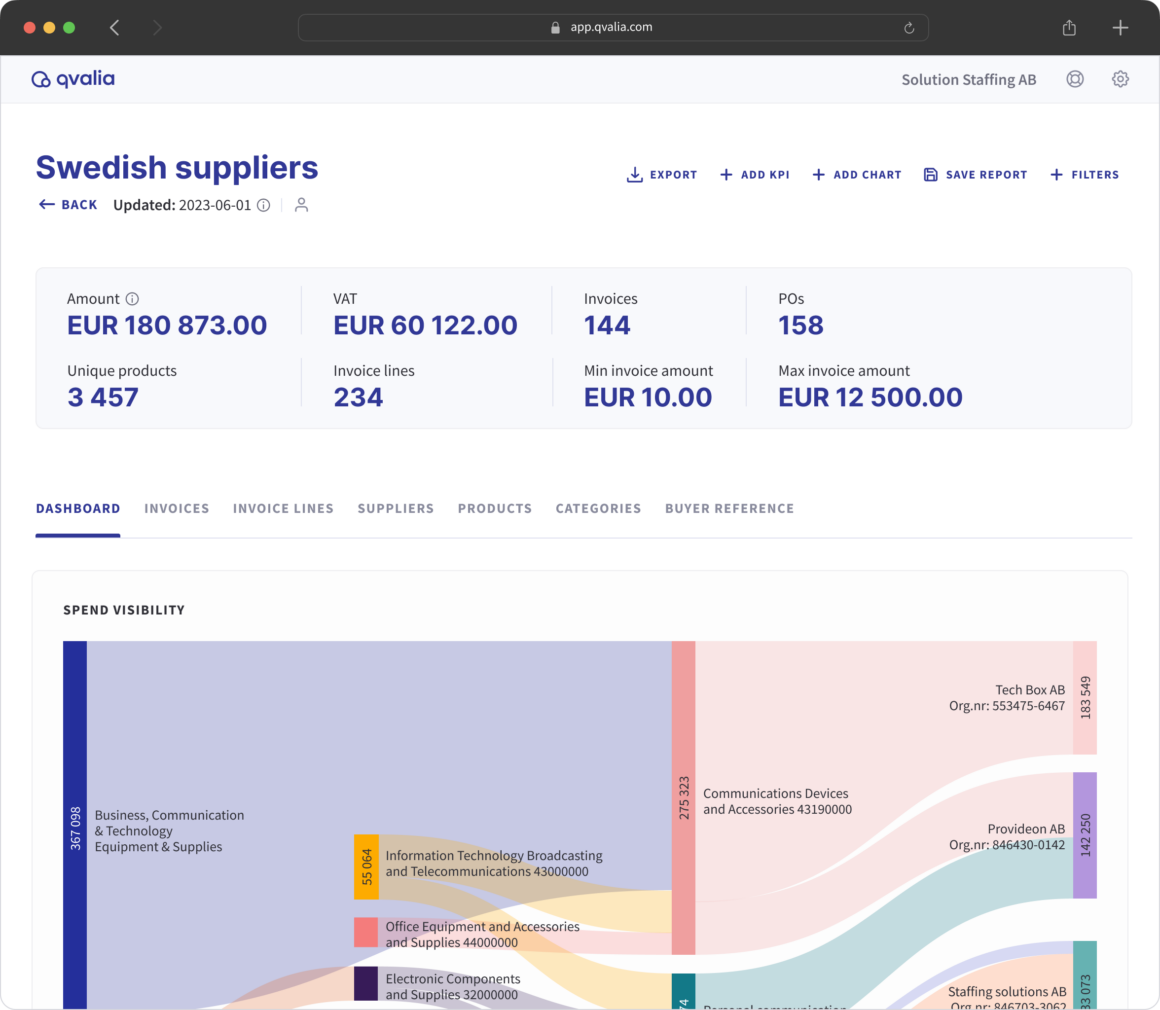 Supplier insights integrated
Advance your compliance and spend control with seamlessly integrated supplier information. Business critical company data — accessible from the world's leading databases.
Key financial figures
Credit rating
Credit limit
Tax and VAT registered
Payment remarks
Founding year
Contact details
Company type
Industry
Learn more about our solutions for procurement