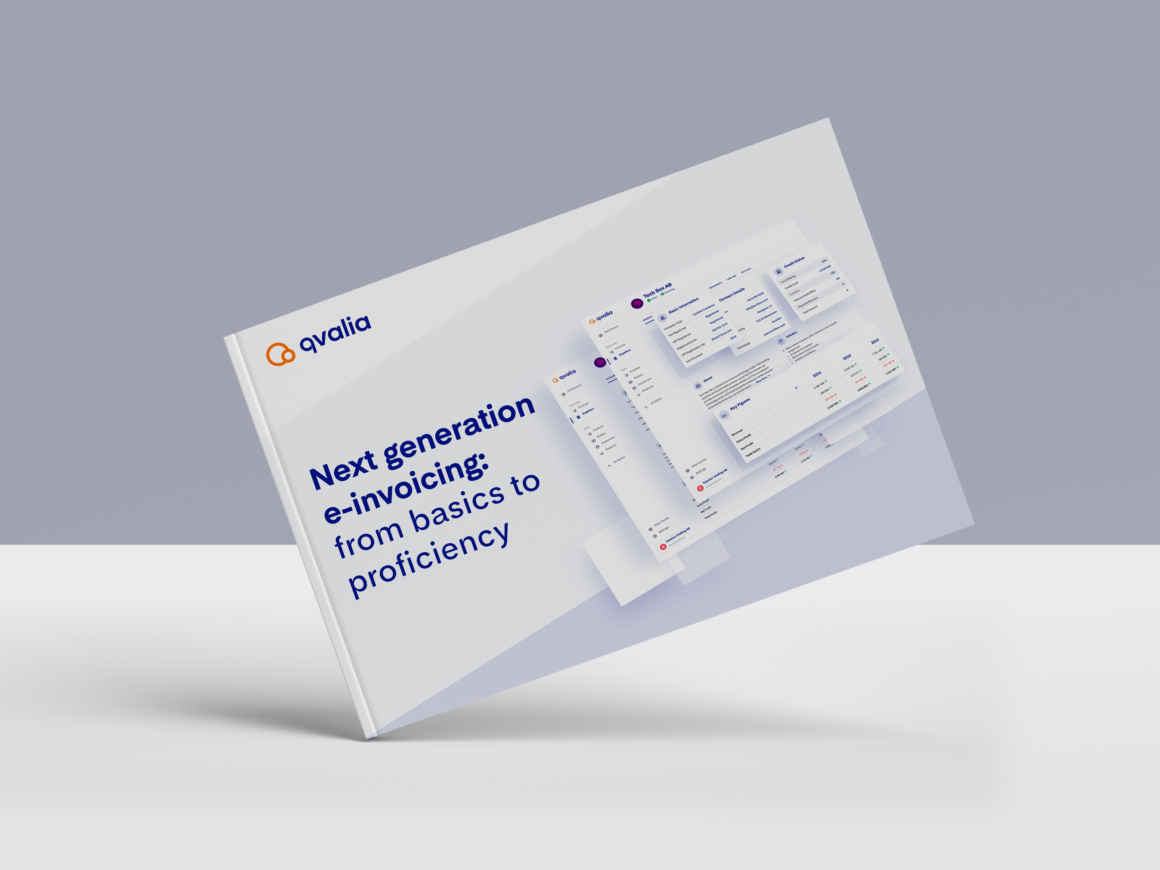 E-invoicing has transitioned from a nice-to-have to a must-have, and the technology is changing fast. In our new guide to e-invoicing, we'll present what finance teams, digital officers, and entrepreneurs need to know—from legal requirements and formats to networks and future development.
Electronic invoicing is one of the most important digital transformers for businesses, enabling the exchange of instant, secure, and fully structure transactional data. It's also a future-proofed format for implementing automation into the core finance process.
In 2020 alone, the volume of distributed e-invoices exceeded 60 billion. In 2019, EUR 3.4 trillion worth of digital transactions were processed, while estimates suggest it could reach EUR 5.5 trillion by 2023.
E-invoicing isn't a new phenomenon, but the technology is still developing—from custom EDI to operator networks to fast-growing open networks like Peppol. Our new ebook Next generation e-invoicing: from basics to proficiency is a guide to e-invoicing, what you need to know to implement e-invoices in your finance process or take the next step in utilizing the latest technology and improve your business operations.
Content
The basics behind invoices
What is electronic invoicing?
From EDI to modern e-invoicing
E-invoices and traditional networks
Common e-invoice standards
3rd generation e-invoicing
Benefits with open networks
Getting started with Peppol
Sending and receiving e-invoices