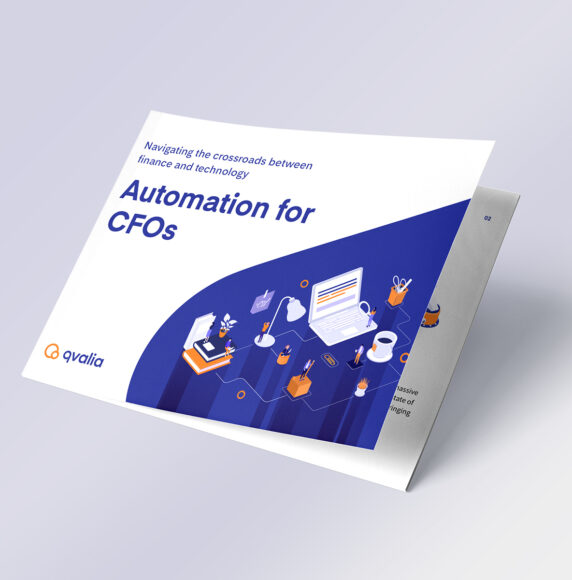 What is the CFO's role in business automation? We can all agree that the pressure of digital transformation is on. Digitization and automation change the business landscape rapidly. Our new ebook presents an approach. Get the updated Automation for CFOs now.
For finance and accounts payable teams, knowing how to begin the journey can be tricky. New tools, processes, and operating models – where is the short- and long-term business value? Technology has potential disruptive efficiencies across the organization, but the question is where to start.
By placing finance, accounts payable, and receivables processes in the driver's seat, you can future-proof your organization and automate your business.
Learn more about:
The state of accounting

Going digital in accounts payable

The future of transaction management
Update October 2021
We've released an updated ebook with more inspiration, tips, and ideas to help CFOs and finance teams navigate the crossroads between finance and technology. Download Automation for CFOs.