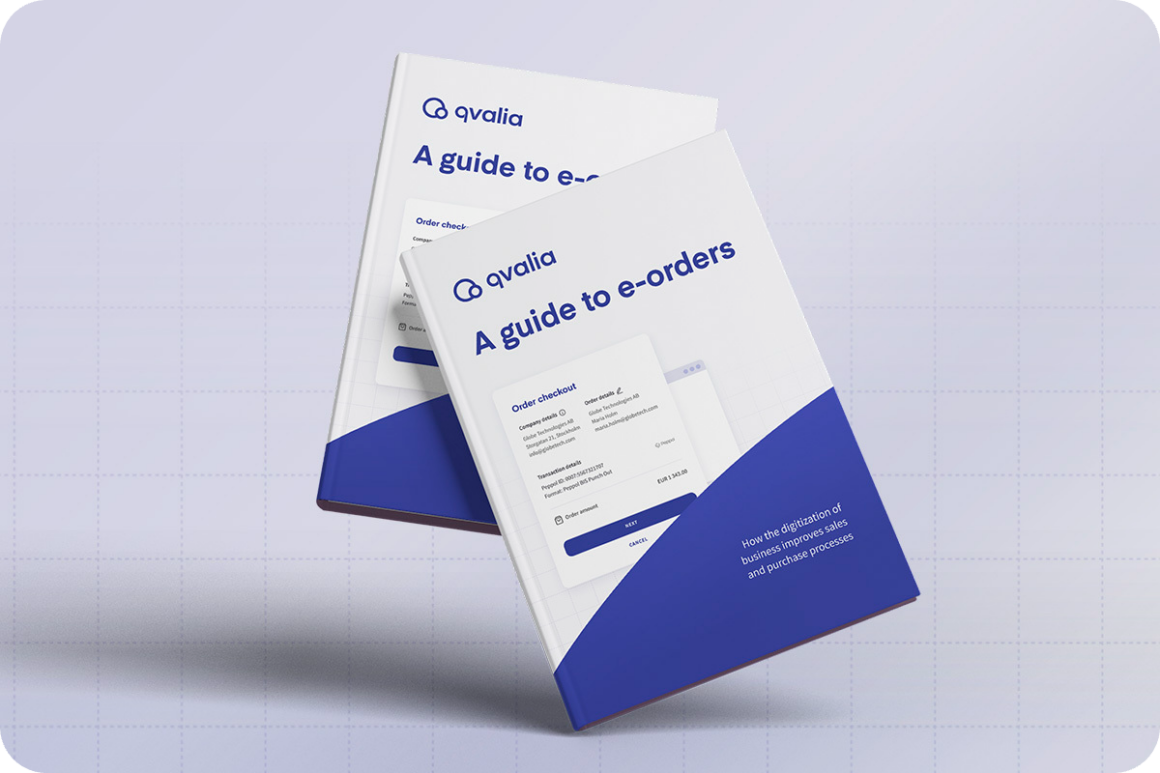 Peppol, the open exchange network for business documents, has quickly become the international standard for B2B and business-to-government transactions, specifically e-invoicing and e-orders. Our new definitive guide to e-orders explains how the digitization of business improves sales and purchasing processes. Download the guide for free.
More and more business interactions between companies, organizations, and authorities are going digital. As sales and purchasing processes evolve to include better support for order handling, Peppol makes electronic ordering easier and more accessible than previous solutions.
What do businesses expect most from their suppliers besides top quality, in-stock inventory, and speedy service? You guessed it — convenience. Especially when placing e-orders.
Naturally, having the convenience of e-ordering changes the logic, speed, and security of your business transactions. But, with new opportunities also come new challenges.
So, how can e-ordering benefit your business? And how do you get started?
Our guide to e-orders unpacks the following:
Why offering e-orders bring value to your business
The forces driving Peppol's development
The advantages of using Peppol for managing business transactions
How Peppol differs from traditional invoicing operators and why it's a cheaper, faster, and more flexible solution for almost all types of organizations
How the e-order process works, how to use it for seamless transactions, and how it can be further enhanced using punchout technology
Advantages of punchout
10 examples of what you can expect from B2B transactions in the future
How to get started with e-ordering
And more