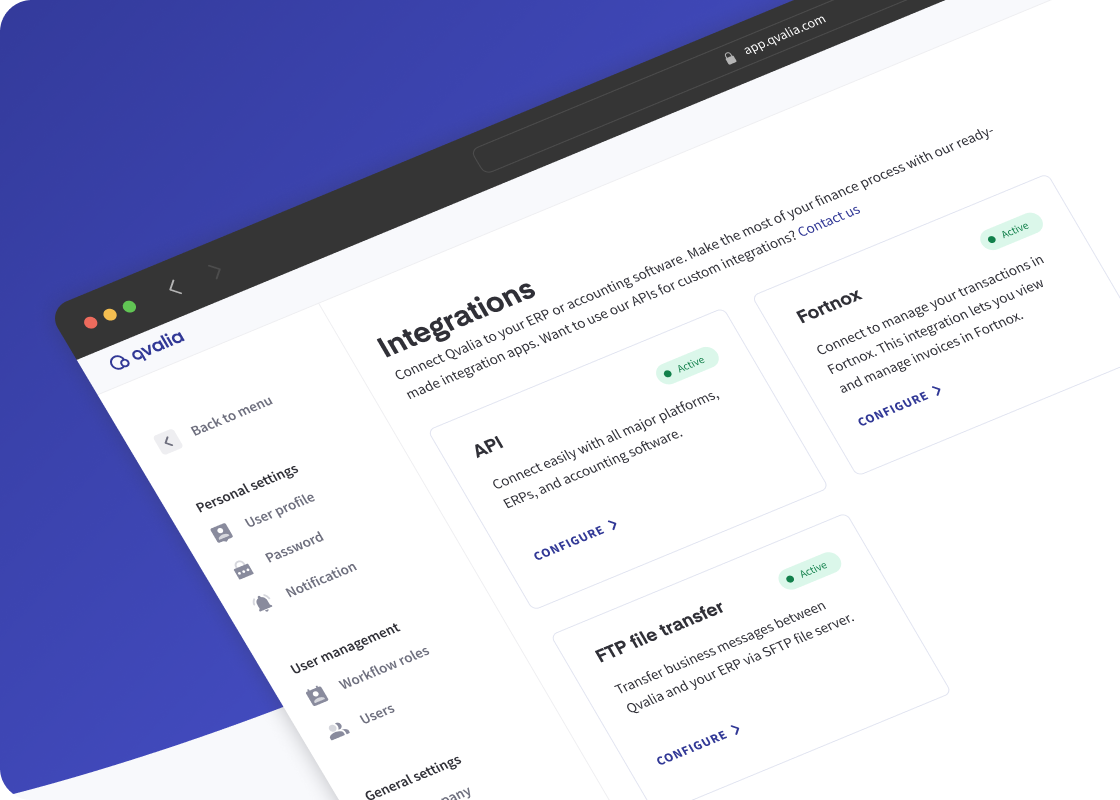 Peppol e-invoicing — integrated with Fortnox
Integrate Qvalia with your Fortnox account to view and manage e-invoices in Fortnox.
Create and send e-invoices
E-invoices are recorded in Fortnox as customer invoices
Peppol BIS Billing 3 format
PDF format
Customer registry
Product record
Automatic accounting
Easy upgrade to more features
Customize to your needs
All business messages
Access to all business messages in Peppol. Enhance your process, from e-invoices and e-orders to catalogs, punchout, and more.
Powerful features
Automate transaction management, approve invoices, visualize purchases, integrate via developer-friendly APIs.
Complete support
Get started right away with the Fortnox integration. No code is needed. If you need assistance, our customer success team is at your service.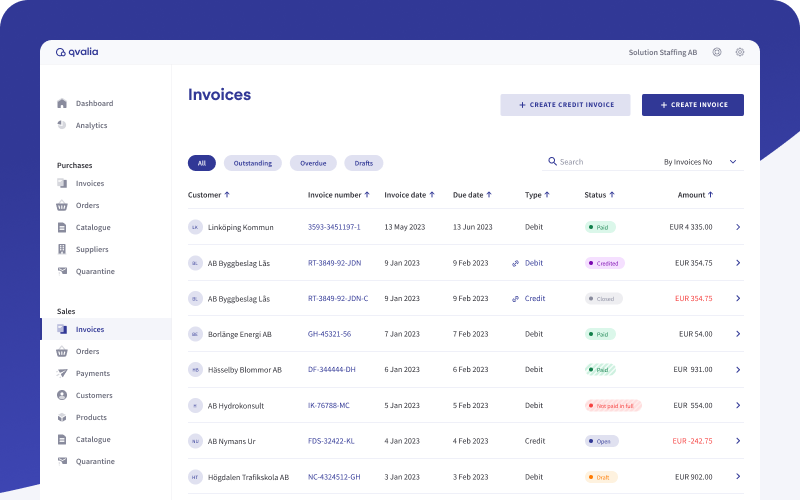 How it works
Get a paid account with Qvalia. Contact us, and we will set up your account for you.
Follow the guide to activate the integration and link your Fortnox account.
Create and send e-invoices in the Peppol network using Qvalia.
Use the same product IDs in Qvalia as in Fortnox.
Invoices will be immediately available and recorded in Fortnox.
You can send PDF invoices to customers who do not support Peppol.
Contact us to get started

Fortnox is a cloud-based business platform for financial administration and financing services.