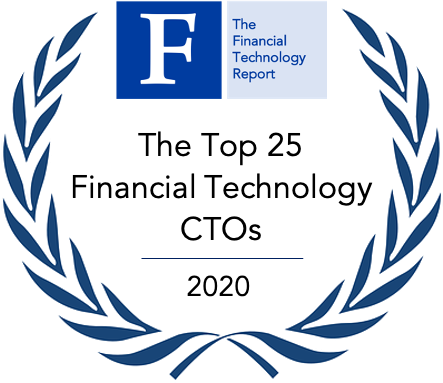 The Financial Technology Report recognizes Anders Wasén, Chief Technology Officer of Qvalia, as a top 25 financial technology CTO of 2020.
The Financial Technology Report comments:
"The Financial Technology Report is pleased to announce its second annual awards for The Top 25 Financial Technology CTOs.  These accomplished individuals have developed deep technological capabilities over many years leading to their role as one of the most critical executives of their organization."
The awardees were selected based on hundreds of nominations from fintech colleagues and industry professionals. The evaluation was based on their professional experience and accomplishments as well as the caliber of their current organizations.
The ranking can be found here.
About Qvalia
Qvalia offers complete Peppol access, business document messaging, automation, analytics, master data management, and more to provide a full suite of tools for organizations of all sizes. Small businesses are offered Peppol e-invoicing for free.
Our novel data management capabilities differentiate us from other solutions: we manage, structure, categorize, and connect invoice line items, supplier, and customer data to enable superior control, detailed analytics and reporting, and efficient automation.
All business messages from one place — e-invoices, PDFs, e-orders, punchout, catalogs, response messages, etc.
Manage and automate sales and purchase transactions — catalog>order>invoice, validation, deviation handling, B2B ecommerce & payments (order-to-cash).
Master data is automatically populated and monitored, enabling full control and simplified handling of supplier and customer records, including credit status.
Analytics is accessible in real-time with an unrivaled level of detail as all products and services are categorized automatically according to UNSPSC, searchable, and connected to the right business partner.
Reporting is simplified with instant access to VAT, price deviations, etc, including CTC support.
APIs are available for dynamic and developer-friendly ERP integrations.