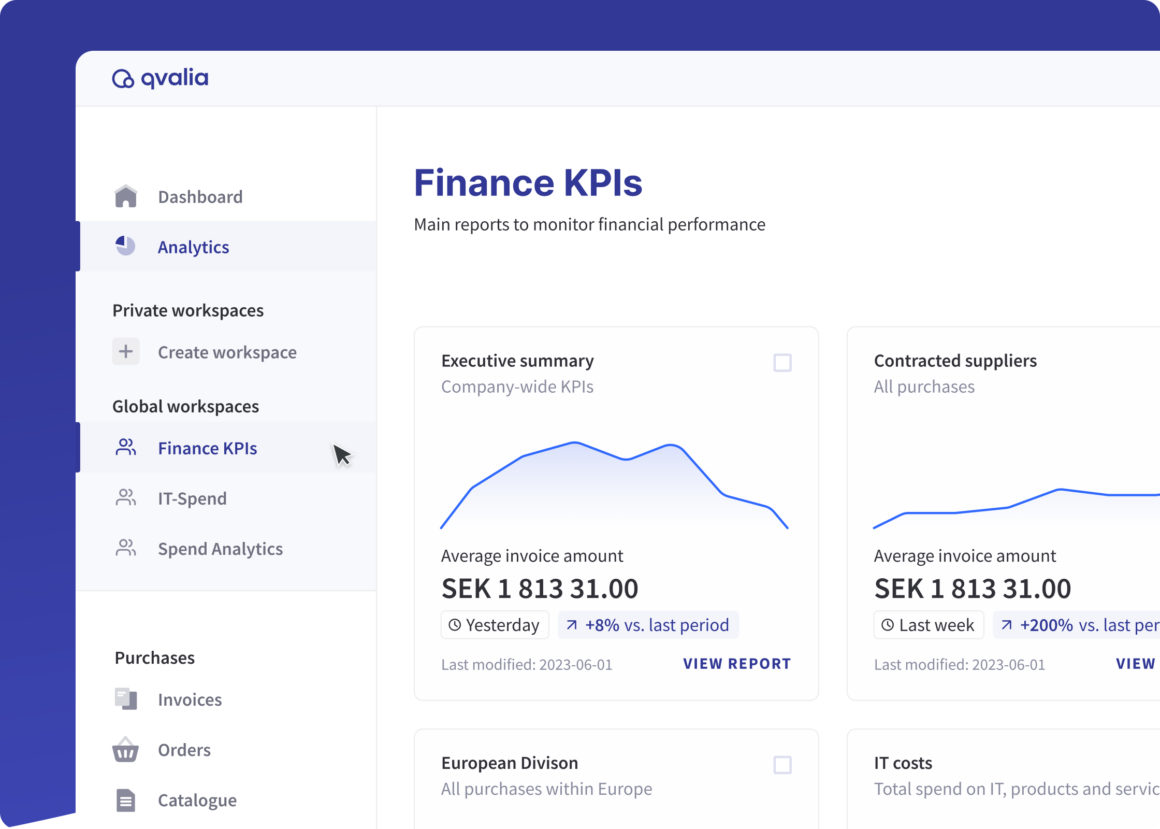 The latest release introduces Workspaces in Analytics for simplified organization of financial reports and sharing insights between team members.
We're glad to announce that Workspaces is in production today on the Qvalia platform. This update improves the usability of reports in Analytics and helps users quickly access and arrange reports and insights based on real-time purchase and sales data.
Like file folders for your reports, workspaces simplify how various teams and users access metrics designated to their responsibilities; accounts payable, procurement, specific projects, departments, suppliers, geographies, cost centers, or any other custom dimensions.
Individual users can also keep workspaces private, for example, work-in-progress or due to confidentiality.

Here's what's new:
Organize any report in dedicated workspaces
Designate workspaces, e.g., projects, cost centers, or teams
Save new reports directly to workspaces
Share workspaces with your team members
Keep workspaces private
Unlimited number workspaces