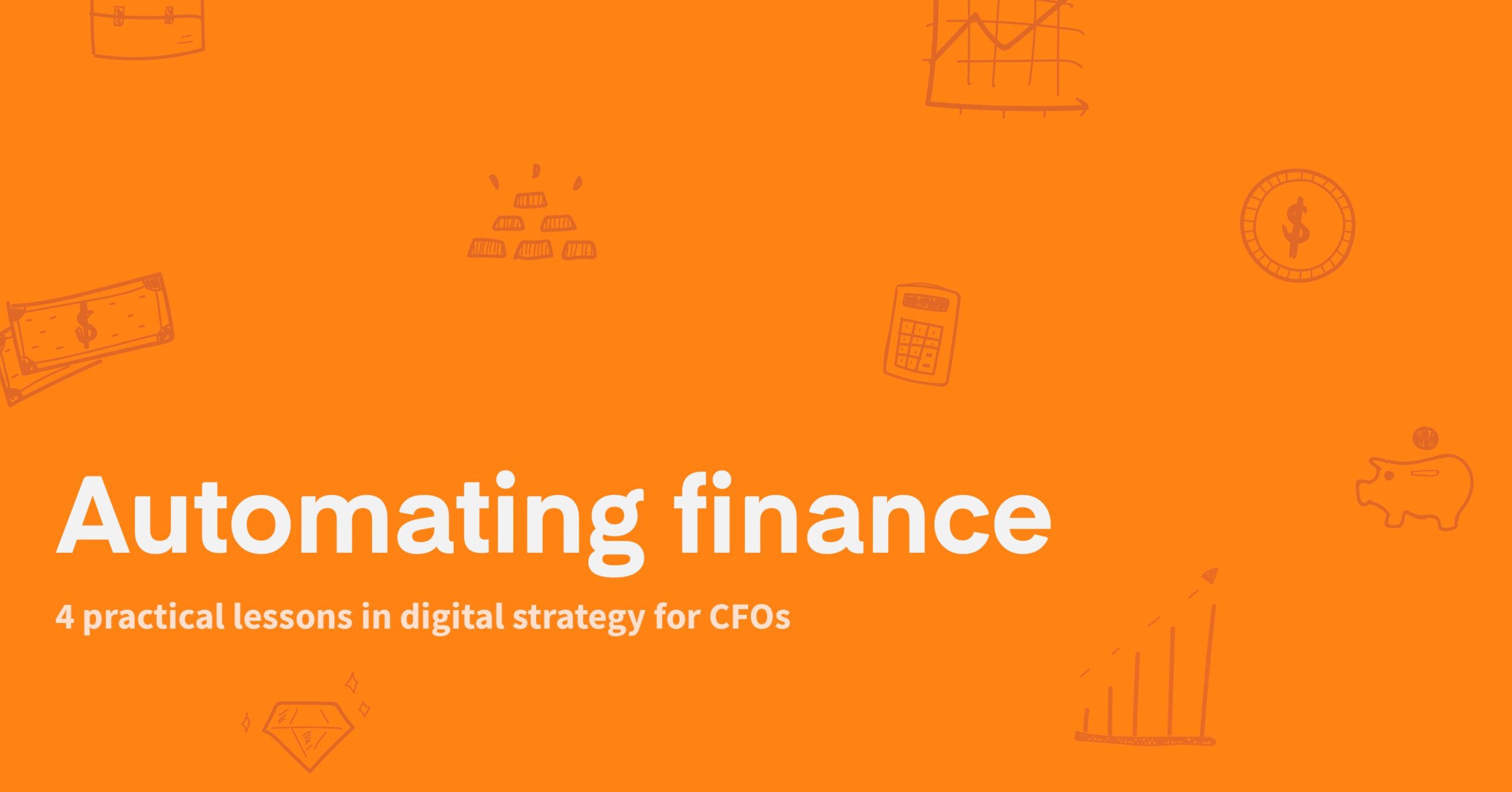 How to turn your ideas and objectives in finance transformation into practice? How to reach increased automation in your finance process – across the organization? Our new ebook provides practical guidance.
Digital transformation in finance is hard – but it might be easier than you think to start.
Successful – and sustainable – digitization is nearly impossible without impeccable control of the everyday data that is related to core functions; sales and purchase transactions. It might sound complex. However,  without underrating the difficulties, essential steps are actually possible without large-scale IT projects and an army of consultants. 
With that insight in mind, you're already better prepared than most CFOs.
Our new ebook is about helping finance teams with practical tips and guidance to accelerate the digital transformation of their processes and implement sustainable automation – that does the job.
Building blocks of  finance automation
The first step of any automation project is obviously digitization.
In finance, you need to take control of the transactional information relating to your whatever you're about to transform. CFOs need to explore their processes end-to-end, and answer these essential questions;
How is finance data created?
How are transactions processed?
What are the organizational objectives?
Your data is the building blocks. Increased data quality increases the quality of outcome – all the way down to the bottom-line. Efficient automation and genuinely useful analytics will come as a result.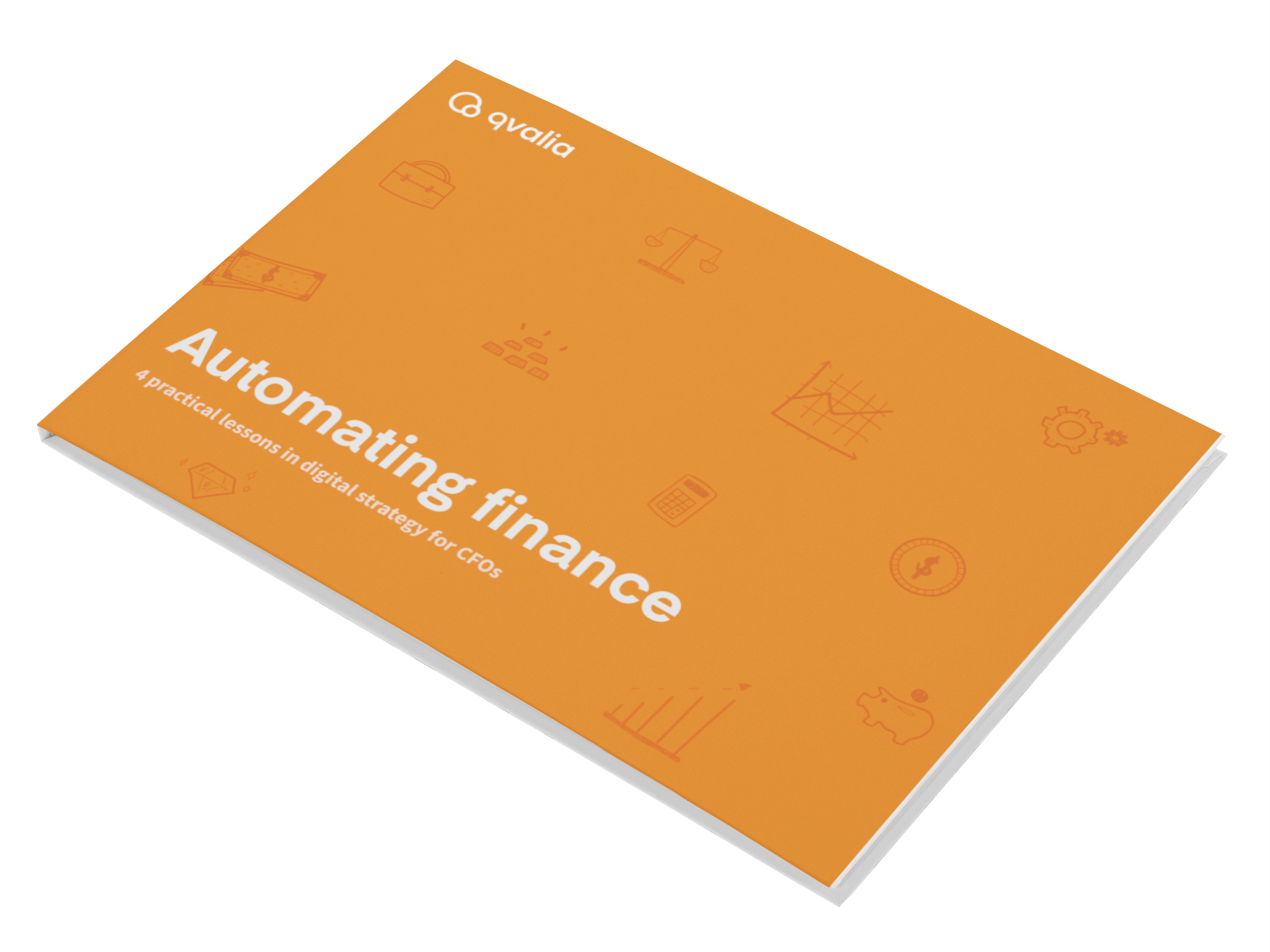 Perhaps it will even result in new business models, the endgame of digital transformation for bold organizations.
Get inspiration and hands-on tips on how to begin the transformation of your finance process. Download the ebook Automating finance – 4 practical lessons in digital strategy for CFOs for free.