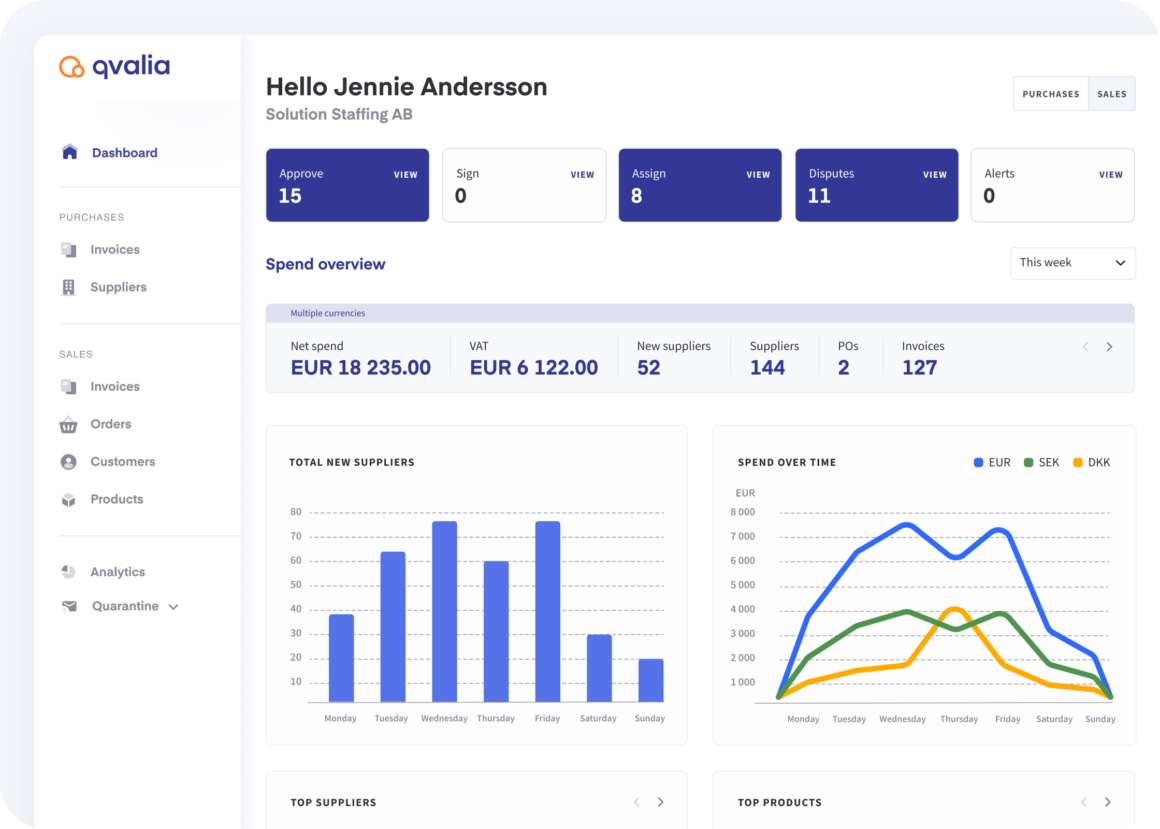 Our latest release provides all Qvalia users with a completely new dashboard, adding an overview of significant transaction KPIs, analytics, and workflow tasks. The new analytics section offers advanced spend analytics and reporting functionality. E-order management is enhanced with a new end-to-end user interface for sales orders, from listing overviews to reviewing the details of individual orders. The release is available from today, 24-11-2022.
Dashboard
The completely redesigned dashboard is instantly available upon login and through the navigation panel and displays important KPIs on sales and purchase transactions.
Users can easily switch between the sales and purchase overviews, and features include advanced support for multiple currencies, filtering options, and basic metrics on customers and suppliers. Subscribers to Workflow have all current tasks instantly accessible on a card panel.
The dashboard is available to all users.
Key features
Net sum

VAT sum
Time period filtering
Currency options
Sales over time chart
Purchase over time chart
New customers over time chart
New suppliers
Top products
Top customers and suppliers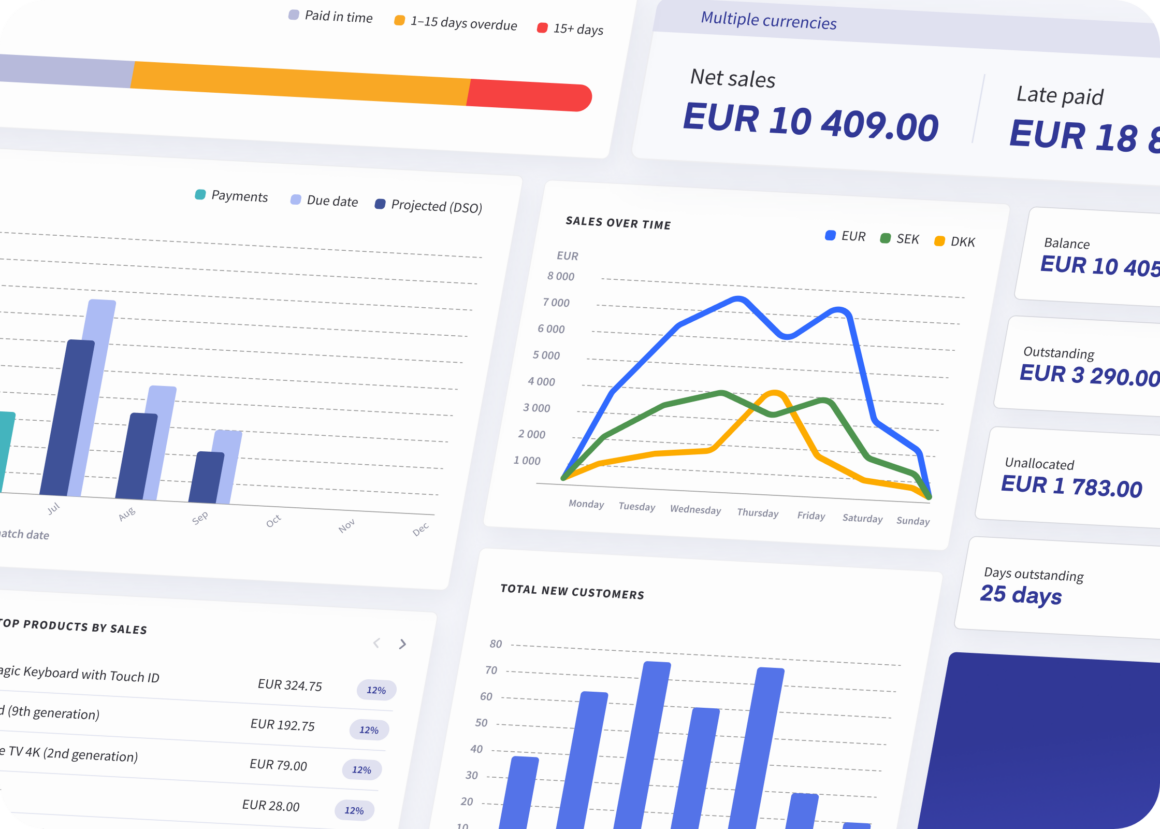 Analytics
The new Spend Monitor feature provides advanced analytics capabilities. Purchase invoice data is aggregated in detail and available in real-time. Invoice line items are automatically categorized according to UNSPSC products and service classifications.
Users can search, filter, and create custom reports on a range of parameters, including product and service classification, period, geography, and more.
Key features
Top products by spend chart
Top UNSPSC category by spend chart
Payment terms by spend chart
Currency distribution chart
Invoice type distribution chart
Custom report filtering
Period
Currencies
Payment terms
Country
Invoice type
UNSPC category
Free text line-item level search
Order management
The capabilities of managing e-orders are significantly enhanced in this release. A new user-friendly and accessible listing view provides a quick overview of all sales and purchase orders, including current object status.
Users can review each order in detail, including the credit score, and orders related to a specific company are also available in the supplier and customer profiles.
Key features
Listing views for sales and purchase orders
Review sales order listing by receive date, customer, country, credit score, order ID, customer and reference, and order amount
Review purchase order listing by sent date, supplier, credit score, order ID, customer and supplier reference, and order amount
Sort orders
Search orders by order ID, supplier or customer name, or reference
View orders from supplier or customer profiles