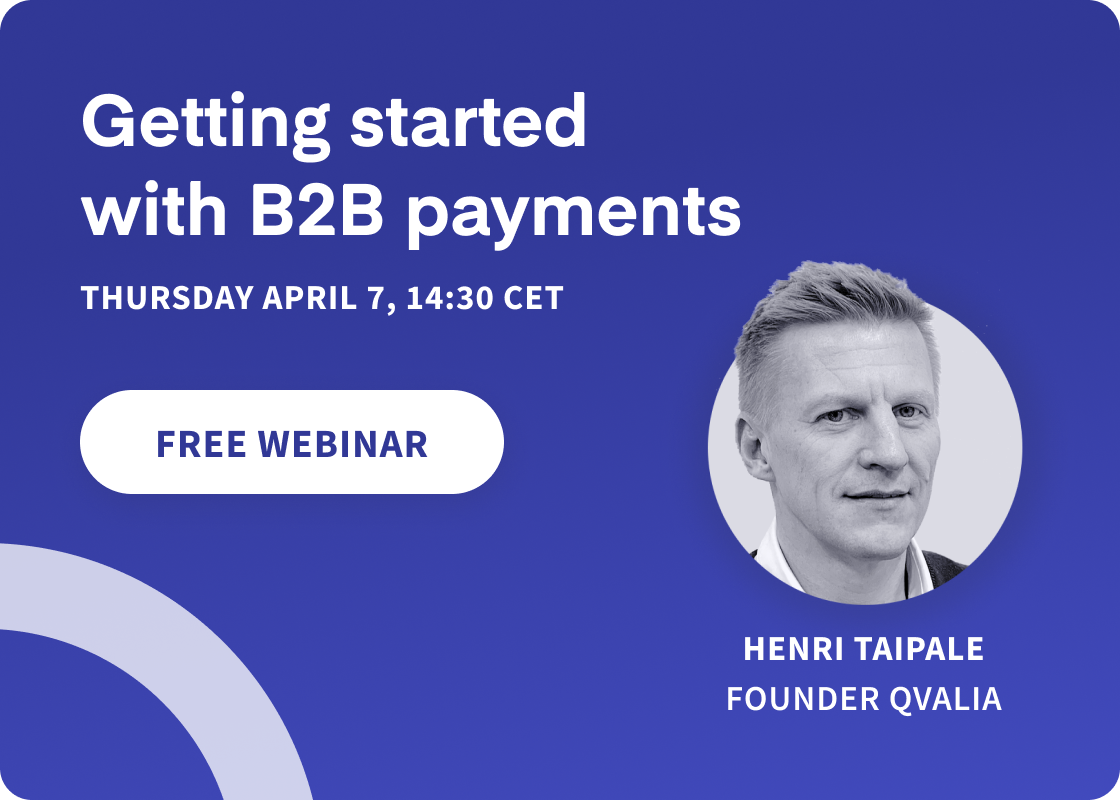 How can automated B2B payments help you turn more prospects into customers? The order-to-cash process can be improved for both e-commerce and traditional B2B companies using modern solutions.
We've scheduled two hands-on demo walkthroughs with our founder Henri Taipale to showcase how our platform can be used to manage invoicing, orders, and customer data in one integrated solution.
We've booked two dates for this webinar so choose which one suits you.
Session 1
What: 30-minute webinar
When: Thursday, March 17, at 14:30/2:30 pm CET
How: past session
Session 2
Agenda
Automated invoicing

E-commerce & B2B checkout widget
Orders
Customer insights
Sales analytics
Integrations