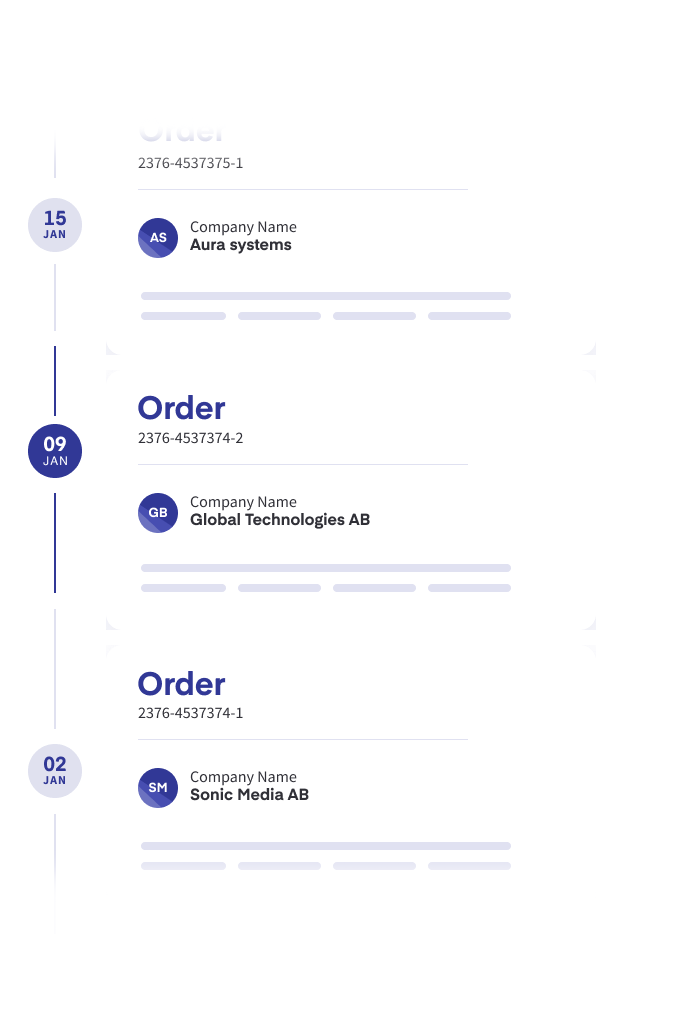 A new order journey begins each time a customer hits that "buy now" button.
When using an intuitive e-commerce platform, placed orders shoot over to whoever stores your inventory so that they can select, package, and ship your products to their new owner.
If you're a fairly new business, this may not seem like a difficult task. When a couple of daily orders come in, you simply fulfill them yourself.
However, as your customer base expands and you add new products to your inventory, potential problems, like bottlenecked orders and inventory shortages, can arise as your business starts thriving. Here's where an e-order management system can step in and save the day.
E-order management is the receiving, tracking, and fulfillment of customer electronic orders. The process begins immediately after a customer orders and ends when the customer receives the package.
It's almost impossible to scale your business without automating and streamlining this process.
A quick introduction to e-orders
Let's start with the purchase order. A PO is a buying request done in several different ways. Customers place an order via email, phone, printed form, or e-orders via their purchasing or e-commerce system.
The supplier then receives the order, handles it according to its process, and usually responds by sending an order confirmation to the customer, commonly via email. The delivery process then begins.
E-orders usually allow for fully digital processes, including response messages. In Peppol, the order process and information exchange follow a unified standard. As a result, it provides a range of user benefits, including instant, lossless, and secure distribution.
Automate flows, speed up processes, and ensure e-ordering compliance with Peppol e-orders. Connect and get access to efficient automation and smart features such as:
Conveniently send, receive, and manage your e-orders
Turn your orders into automatic invoices
Be e-commerce ready
Gain Peppol network access
And more